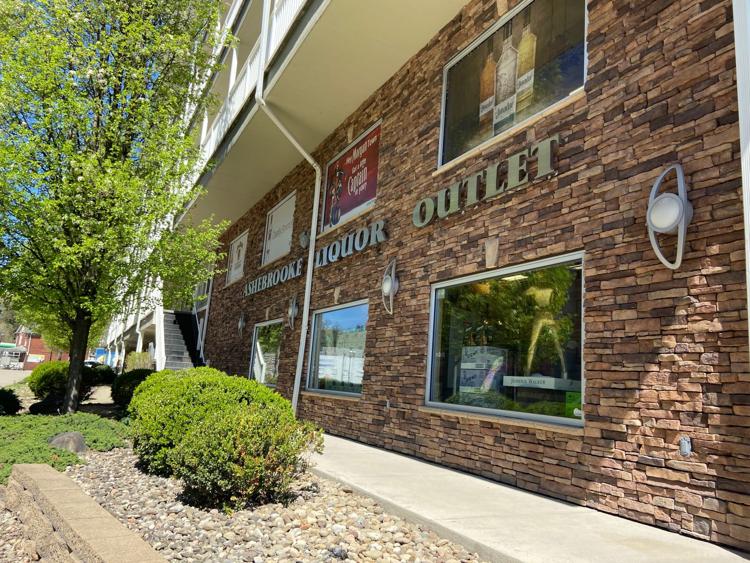 Joseph Moser, owner of Ashebrooke Liquor Outlet, said he had to deal with customers yelling at his employees after a rule banning out-of-state residents from buying liquor went into place in Monongalia County.
Moser said law enforcement gave him a notice of the new restriction roughly an hour before it was to go into place.
"It was very, very unorganized," Moser said.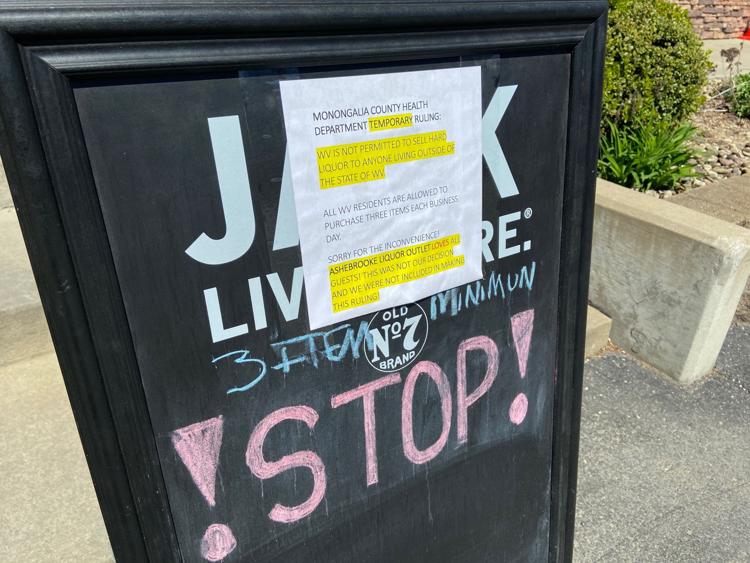 "The Monongalia County Health Department didn't notify us or anything; I just had this paper slapped in my hand," he said. "I would be much more appreciative if they would have sent some type of notification or at least let us talk about the issues."
Bridget Lambert, president of the West Virginia Retailers Association, said some businesses that don't even sell liquor were handed the notices.
"It was a very confusing time frame for our association," Lambert said.
Lambert said she wished local officials worked with the business community and had open meetings that could be put on the radar screen of businesses.
"Most of our members are considered essential businesses under Gov. Justice's stay at home order," she said. "We would like to work with these health departments as these ordinances are being discussed, and we would like to have law enforcement show support for our business models in their counties."
This change, which was brought about by a Monongalia County Health Department public health order, went into effect at noon on Saturday and will remain until rescinded, according to a department press release.
Purchases are also limited to three liquor items each business day, according to the order.
Lee Smith, MCHD executive director and county health officer, said over email that the rule was rolled out after it was vetted by the health department and county leadership.
"We don't have the luxury of debate and a period of time for question and answer," he said. "We're in the midst of a pandemic, and we're going to err on the side of public health."
Smith said there will be some clarifying updates to the order to note that beer and wine are excluded.
While people who live in the county but don't have state identification, like students, are affected by this order, Lee said the order was implemented to reduce person-to-person transmission of COVID-19, and it will have a significant impact moving forward.
"This baby step was taken, and this was our best compromise," Lee said. "And while we understand there will always be people who feel left out, this was our best attempt in this rapidly evolving pandemic.
"What we have learned from New York is that delaying these orders by only 15 hours can result in hundreds more infections and many more deaths," he said.
In addition, these other requirements were implemented for liquor businesses by the order, according to the press release:
Having only essential employees during working hours
Maintaining a distance of 6 feet between customers and staff at all times, using floor markings or tape at cash registers or other places where people congregate
Limiting groups to no more than 10 people, including staff and clientele, during store hours or when open for business
Providing adequate hand-washing stations, especially at places where paper or other items are exchanged between staff and clientele
Surfaces must be frequently wiped down with a 10% bleach solution or similar Centers for Disease Control and Prevention-approved cleaner anywhere any individual's hands may reach, including telephones, keyboards, light switches, doorknobs, handrails, etc.
Placing an employee outside the premises where spirits and hard liquors are sold to ensure that only those citizens with a valid West Virginia driver's license or West Virginia state-issued identification card be allowed to enter a shop and purchase alcohol