President Gee was spotted at a CVS without a mask earlier this week. He was socially distant from others and, by law, following the rules. This comes less than a month after he told students: "Welcome home, and mask up!" Do you think:
West Virginia University President E. Gordon Gee has apologized following the release of photos depicting him shopping in a local business without a mask on.
The photos, which circulated on Twitter on Sunday night, showed Gee walking the aisles in a local CVS store with a disposable face mask in his right hand.
Following backlash from the WVU and Morgantown community, Gee took to Twitter later on Sunday night to issue an apology.
"Earlier I was shopping and did not keep my mask on for the entirety of my time in the store," Gee wrote. "As president, I must hold myself to the highest of standards and set the very best example for our University. In this instance, I did not do that."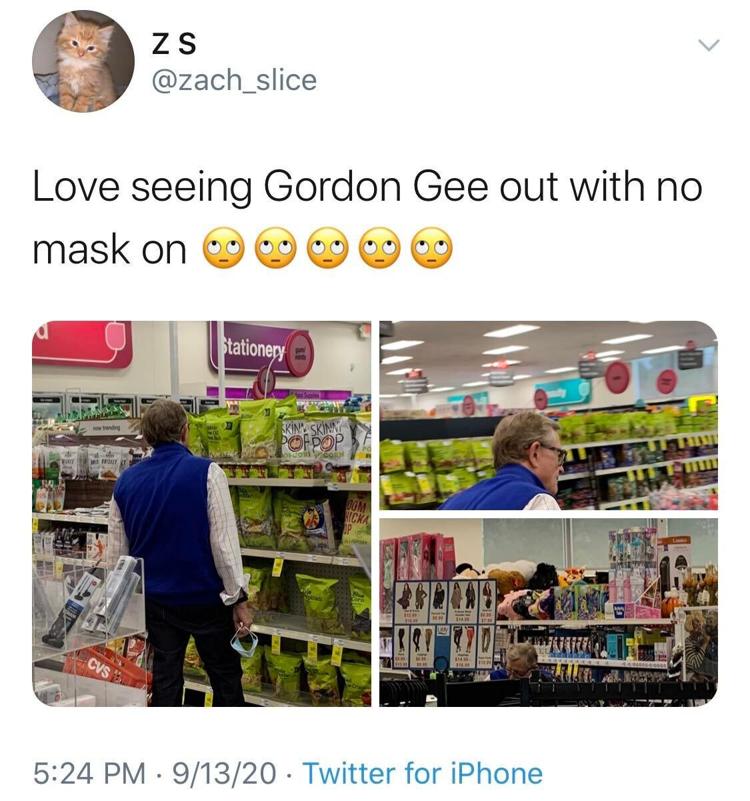 In his apology, Gee said in order for him to ask students to do the right thing, he must hold himself to the same standards.
"As I have asked you to do the right things, so must you expect me to do the same," Gee said. "I apologize for the error in judgment and commit that it will not happen again."
Currently, several WVU students have been placed on probation and suspension after violating COVID-19 safety precautions and guidelines.