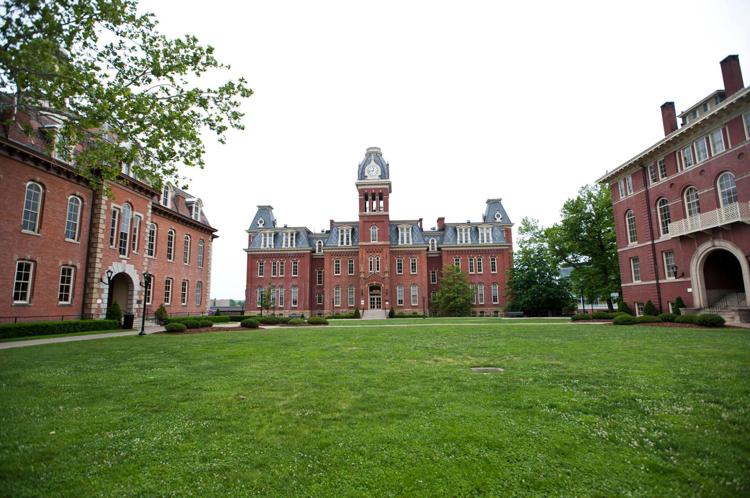 Like many students, Abdulla Al Kaabi, a senior strategic communications student, moved back home after classes moved online. 
His home, however, is a bit further away than some others. 
"I'm 8,000 miles away," he said. "You could imagine how difficult it would be since I'm in a totally different timezone."
Al Kaabi is from Al Ain in the United Arab Emirates. Although he says he has missed his country, moving back has brought some challenges. 
"All my classes require visual attendance. Although I'm trying to manage the situation the main problem is obviously time," Al Kaabi said. "My latest class would start at 3:30 p.m. when at WVU. When I am back home, it is 11:30 p.m." 
Al Kaabi said his professors have been understanding of his situation. 
"The professors are doing their best facilitating classes," he said. "I had a team assignment that I was already working on. The professor has made a substation for me so I can work individually."
Carlee Arnold, a freshman biochemistry student from Los Angeles, California, has had similar issues. 
"Since I have moved back home, schooling has become a little chaotic because I had to find a new environment where I felt comfortable in where I do my work," she said. "One of the big problems that I am dealing with is making sure I change all the times for when I have classes, tests or something due." 
Arnold said although it has been challenging being so far away from campus, she has found various ways to keep up with classes. 
"It feels weird being so far away from campus, and not being able to see my classmates, friends or professors on a regular basis," she said. "I have found it helps to create a list and time schedule where I put everything in my time that goes with your time."
Kayla Bozinski, a freshman forensic chemistry student, said since returning home to Washington state, she has had to adjust to a three-hour time zone difference.
"I almost missed my registration because it was at 8:30 in the morning," Bozinski said. "My earliest class here would start at 6 a.m. Most of my classes are big lectures, so they're posting videos on YouTube."
She said her professors have been accommodating of her situation. 
"[For] our online quizzes and homework, the timing is different," Bozinski said. "Usually, if we would have an online quiz we would have five or six hours to do it, but now it's open for 24 hours, so you have more time to get in and do it depending on the timezone you're in."