A tractor-trailer carrying Moderna COVID-19 vaccines to be sent as aid to a foreign country crashed on Interstate I-79 early Friday morning in Monongalia County.
Officials say the truck was headed northbound near the 144-mile marker when the driver lost control, struck a concrete barrier and went 30 feet down an embankment. The trailer landed on its side.
"The driver, was trapped inside of the vehicle and had to be extricated," wrote the Monongalia County Sheriff's Office in a press release. "He was transported and treated for minor injuries at Ruby Memorial Hospital."
The West Virginia Department of Highways shutdown the interstate and directed northbound traffic onto Route 73. 
As of 3 p.m. Friday, the highway was still closed.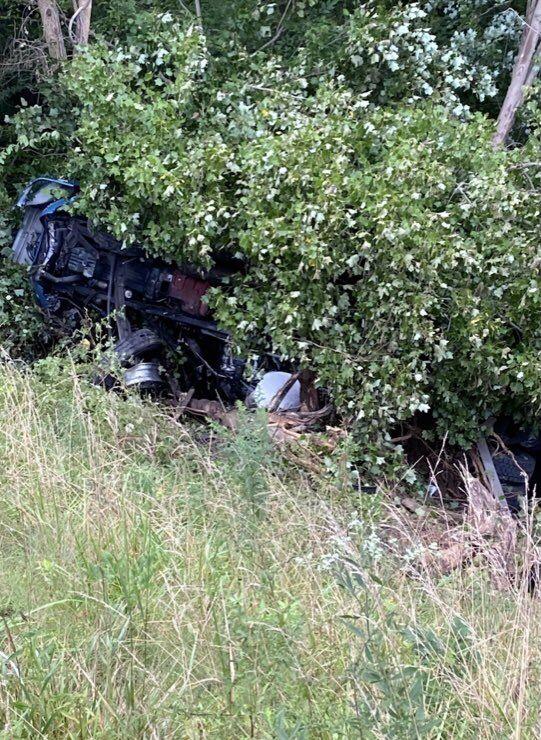 The Monongalia County Hazmat team says that approximately 50 gallons of oil and anti-freeze had spilled out, and was leaking to a nearby stream. A DOH safety officer was also contacted a dispatched to the scene.