Since the arrival of the COVID-19 pandemic in the United States, effective protection has been on the minds of many in West Virginia and all around the country. 
Many safety precautions have become common practice, including social distancing protocols, cleaning of high touch surfaces, hand sanitizing stations and the closing of shops and stores.
One thing that has been a topic of debate, however, is the effectiveness of face coverings. Some argue against the use of them at all and others advocate for them, while some people try to find ways around the protocols.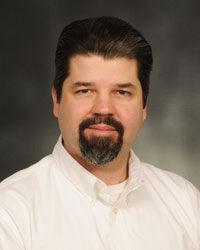 "A mask or a gaiter is a personal preference, I would go with whatever is most comfortable for you," Tim Nurkiewicz, the Chair of Physiology and Pharmacology at WVU, said. "The concept of wearing masks and covering our faces is only a good solution if everyone wears a mask. What I've told everyone is wearing something is much better than wearing nothing." 
As gaiters have been found to be protective in some studies, comparisons have been made between them and a typical cloth or medical mask.
Nurkiewicz said covering your face in general is the best option. While wearing a face covering is better than wearing no mask at all, Nurkiewicz said each type of mask comes with its own set of limitations.
"Masks are meant to protect others from air coming out and to protect us from air we're bringing in,"  Nurkiewicz said. "In medical masks, gaps can be found on the edges of masks, leaving openings for air that can circulate to other people."
Nurkiewicz said there is a way make masks even more effective. He said by placing a surgical masks and a gaiter together on a subject, it was found that gaiters could close the gaps on a surgical mask and move it closer to the face and improve its overall efficiency.
"If you really want to be outgoing and effective in your protection, doubling up is your best answer," Nurkiewicz said. "In Duke's study of how effectively gaiters dispersed droplets, they missed a key part of measuring the droplets size. They said that gaiters were separating large droplets into smaller droplets which was making the problem worse. Their statement wasn't warranted."
Nurkiewicz said overall, he just wants people to be educated with their choice and stay protected.