When Talia Jordan got home from work on Friday, there was a pair of dirty underwear and a dirty bra laying in the middle of her floor. Neither belonged to her or any of her roommates.
She says she quickly realized her blue laundry bag with almost all her underwear and socks was missing from her Boreman South dorm room, as well as her dance leotards, tights and workout clothes from under her bed.
"We had cash lying around, our laptops, our AirPods, our Apple watches and jewelry, but he wanted to violate and take panties and clothes that I need for school because of the smell, because they were dirty dance clothes," said Jordan, a freshman dance student, in an interview with the Daily Athenaeum.
On Saturday, authorities arrested WVU Facilities maintenance worker Ivan Pesic and charged the 47-year-old with one count of felony burglary in connection with the incident at Boreman South.
Pesic was fired by WVU on Saturday, confirmed Executive Director of Communications April Kaull in an email.
According to court records, police were able to identify Pesic through his WVU ID card swipes that were used to access the rooms and he was also identified on WVU surveillance footage and by his supervisor.
Pesic was arraigned in Monongalia County Magistrate Court on Saturday. He pleaded not guilty and posted bond with a preliminary hearing set for later this month.
The incident happened on Friday evening.
Delaney Burton, Jordan's suite-mate and a sophomore dietetics student, left her room around 8 p.m. with a couple of friends to go to Chipotle down the street. The group lives in an all-female tower of Boreman South.
Burton said she and her two friends returned to their room around 40 minutes later. As they opened the door, one of them spotted a shadowy figure in the back of the room.
"Then all of us scream because there's a man in here," Burton said. "And he's wearing a WVU uniform and a mask."
She said the man didn't explain why he was in the girls' rooms.
"He had my heel in his hand, my left black heel from my closet," Burton said. "He goes 'I need to go' and I moved out of the doorway a little bit. He scoots past me and scurries like a little rat down the stairs."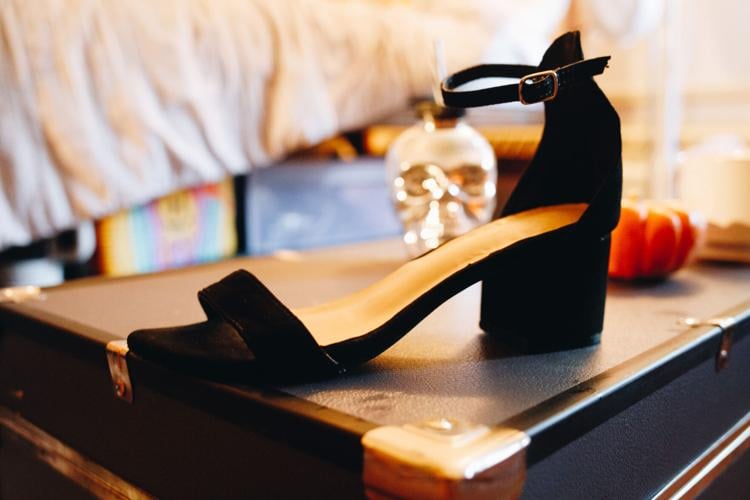 Things were out of place, and she knew something was off.
Burton found her heel in her roommate's room. Her closet was also wide open and clearly had been ruffled through.
But after scouring the room, nothing seemed to be missing. Expensive items like their laptops, jewelry, AirPods and cash remained.
"Nothing appears to be gone but like, why the hell was the maintenance guy in our room?" Burton said.
They called their resident assistant who lives down the stairs and soon University Police arrived. Officers took statements from the girls before leaving.
At this point, Jordan came home from work. She'd heard about the burglar but didn't think anything of hers was taken.
Jordan opened the door to her roommate's room.
"In the middle of the floor, wasn't there before I left, was a pair of dirty underwear and a dirty bra that did not belong to me or any of the suitemates," she said.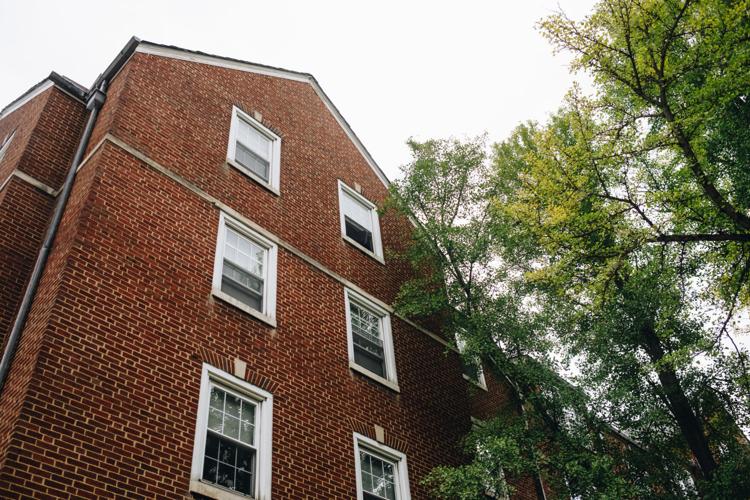 Still, at that moment, she doesn't think any of her stuff is missing.
The University Police officers returned to collect the undergarments. While talking to Jordan, they mentioned that the suspect was seen on video carrying a blue laundry bag.
"That's mine," Jordan said to the officers.
She looked in her room and realized that the blue laundry bag was missing, as well as a few other things.
"In my laundry bag all that I really had in there was like almost all of my dirty underwear, because I was doing laundry on Sunday, and all my dirty socks," Jordan said. "He took my dance clothes, my sweaty dance shorts. I went under my bed, he took almost all of my leotards, he took my tights — like my sweaty workout clothes."
The girls say the burglar also took a scarf, t-shirts, a dress, a pair of heels and a pair of $2 Old Navy flip flops.