A West Virginia delegate introduced legislation on Wednesday that would make it illegal to drive a vehicle continuously in the left lane of a highway.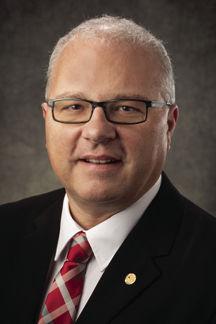 Del. Gary Howell, R-Mineral, issued a press release saying that the passage of HB 2355 "would make it a misdemeanor to continuously operate a vehicle in the left lane of a multilane roadway when doing so impedes the flow of other traffic."
"This has to be one of the biggest complaints we hear from motorists: Why is it that some people just can't seem to get out of the left lane when other people are trying to pass?" Howell said in the press release. "It's time we crack down on these nuisance drivers."
A first-offense conviction would result in a $100 fine, and all subsequent fines would carry a $200 penalty.
"Chairman Howell said most West Virginia drivers are taught that the left lane is supposed to be used for passing," the release said. "However, he said it appears many out-of-state drivers are not taught this lesson."
Howell serves as chairman of the House Committee on Government Organization.
The bill must pass through the House Technology and Infrastructure Committee, then through the House Judiciary before going to the House floor for a vote.
The bill must also pass the Senate and be approved by the governor.