During the 2019 State of the Union address and in the following Democratic response, issues like education and the opioid crisis were hardly mentioned at all.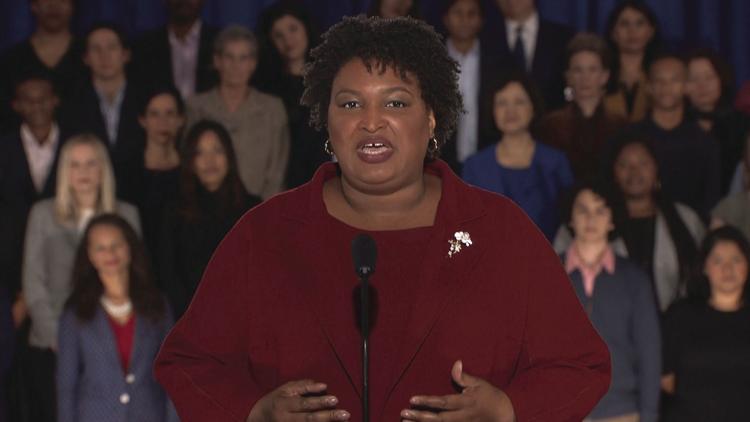 President Donald Trump addressed the opioid crisis just once in his second State of the Union speech while in office. It was in reference to one of the few bipartisan pieces of legislation passed by Congress during the first two years of his presidency.
Stacey Abrams, who was defeated in Georgia's governor's race in the 2018 election, mentioned opioids zero times in the Democrats' response.
Trump's only take on education reform concerned charter schools, a policy Education Secretary Betsy DeVos has worked toward in her time in Trump's cabinet.
"To help support working parents, the time has come to pass school choice for America's children," Trump said.
Abrams' addressed education, but in terms of safety from firearms in schools and the crushing increase in student debt.  
"Children deserve an excellent education from cradle to career. We owe them safe schools and the highest standards, regardless of ZIP code. Yet, this White House responds timidly while first-graders practice active-shooter drills and the price of higher education grows ever steeper," Abrams said. "From now on, our leaders must be willing to tackle gun safety measures and face the crippling effect of educational loans, to support educators and invest what is necessary to unleash the power of America's greatest minds."
In his last State of the Union address, Trump discussed the opioid crisis in more detail, but it was in terms of coming down harder on drug dealers who crossed over the United States' southern border, and later mentioning it during his plans for immigration reform.
"We must get much tougher on drug dealers and pushers if we are going to succeed in stopping this scourge," Trump said in 2018. "These reforms will also support our response to the terrible crisis of opioid and drug addiction." 
In last year's Democratic response, Rep. Joe Kennedy III, D-Mass., only mentioned opioids once, but in the context of the Democratic argument that the Trump administration paints the party as only choosing one side.
"As if the parent who lies awake terrified that their transgender son will be beaten and bullied at school is any more or less legitimate than the parent whose heart is shattered by a daughter in the grips of opioid addiction," Kennedy said.
Drug overdoses killed an estimated 72,287 Americans in 2017, according to the U.S. Centers for Disease Control and Prevention, the last time an official study has been released on the subject. The highest overdose rates came in West Virginia, Pennsylvania and Ohio.
And as for education, the Daily Athenaeum reported in October 2018 that WVU has the highest rate of loan defaults in the Big 12. Nearly 10 percent of WVU graduates who started repaying federal loans in 2012 had already defaulted on them.