While Jake Evans was the 2014-15 WVU Student Government Association vice president, he was addicted to opioids.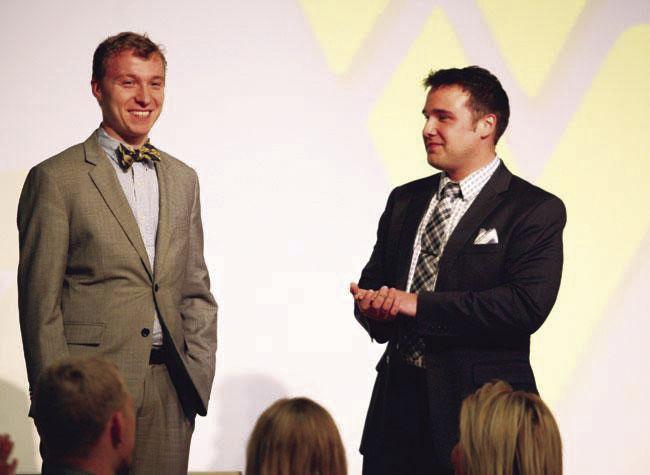 Now, he aims to help students who are in similar situations.
"There's a lot of people who struggle with substance abuse, whether it's in the shadows or if it's out in the open, and they don't really know where to turn," Evans said. 
As a college student with an addiction, Evans said he hadn't known where to turn. Now, he works as an admissions counselor at Tree House Recovery, the place he credits with saving his life.
Evans' introduction to opioids
Evans said he was first introduced to opioids during a Model United Nations trip, when another student offered him a 30 mg Roxicodone pill.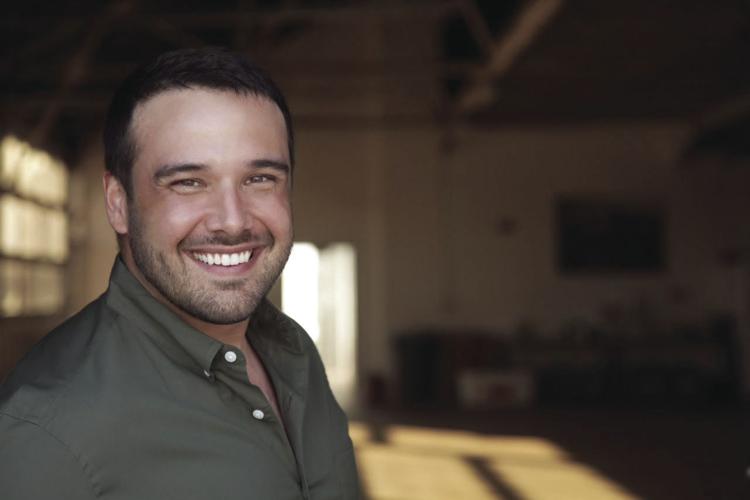 "I stayed busy, because I didn't like being alone with my own thoughts," Evans said. "I tried it that one time, and all those cares and worries just went away."
Evans said he took it throughout the trip. During the bus ride back, he felt ill.
"Almost like I had the flu, and I couldn't figure out what it was," he said. "I started describing it to my dad, and he said, 'It sounds like you're going through some kind of physical withdrawal.' And then it all just clicked."
As Evans got off the bus, he said the student who had introduced him to the drug told Evans he could hit him up for more.
"As soon as that happened, it created a backdoor in my mind to escape the feeling I was feeling," Evans said. "It probably wasn't 30 minutes before I called him up and got more."
That Model UN trip was during his senior year of college. The next year, during his first year of law school at WVU, he served as SGA vice president.
After that trip, Evans said he didn't go a day without taking opioids for more than a year.
"I had run rampant in my addiction," he said.
The Saving Grace
"If it wasn't for the saving grace of that one woman, I don't know that I'd be alive today," Evans said. 
That saving grace, Camille Riley, was a WVU law professor.
Evans said Riley pulled him aside one day and asked him if he was alright.
"I just broke down and told her everything," he said. 
"She went with me to the dean's office, sat down and helped me out immensely," Evans said. "She was really the conduit for me getting healthy."
The dean at the time was Kendra Fershee, a WVU law professor who served as associate dean for academic affairs until May 2018. 
"[Riley and Fershee were] a huge asset," he said. 
Evans received treatment from Tree House Recovery, located in California, where he now works.
Riley helped Evans out a second time years later, Evans said. 
Evans eventually went back for a visit to the law school, considering entering it again. Evans said Riley asked him what he wanted to do, and whether he needed a law degree to do it.
"My answer to her was I wanted to help people, I wanted to serve people, I wanted to make a dent in this thing and allow my testimony to really serve this impact, this hope, this guidance, for people who were suffering the way I was," he said. "I know that I am capable of getting in [law school], and I know that I could handle myself as far as that's concerned. This opioid epidemic, what I'm truly passionate about at this juncture, is serving people."
"[Riley] has been like a godsend in my life," he said. "Two separate conversations with her have changed the trajectory of my life."
Evans' goal
"[The goal is to] create a seamless, streamlined process for anybody who is struggling [with addiction], or if you know anyone who is struggling," he said. "It takes education, collaboration and then action." 
Evans said he had recently begun reaching out to University and county officials. Evans suggests a treatment system that allows for follow-through.
"Getting that individual from an overdose situation, beyond a hospitalized setting, getting them into acute care so then they can detox properly, move on to a residential program, to potentially go on to a longer-term program," Evans said.
Evans said the goal next should be getting those who go through the program back to WVU.
"It's really about providing a full continuum of care, and having follow through from the initial incident all the way through the process," he said. 
Evans said there is a fear to reaching out to those who may be struggling with addiction. 
"Because somebody superseded their fear, because they moved beyond that fear, decided to reach out to a stranger, decided to reach out to me and ask me for help [is why] I'm alive today," Evans said. "There's no doubt in my mind that I'm here today because of her grace." 
This is why Evans says everyone should get involved in a systematic approach to address addiction. 
"I think we can make a dent in the opioid epidemic, and we can see a huge shift just in the social awareness [of addiction]," he said. "If we can work together, band together, get everybody on the same page, we can see a systematic shift."
A look behind and a look ahead 
When Evans was ready to go to Tree House Recovery, he said he was taking 36  pills daily, which were predominantly 30 mg Roxicodone pills. 
"I shouldn't be alive right now," he said. 
After Evans became sober, he said one of best friends died of an overdose on Thanksgiving Day. 
For Evans, he said helping those who are struggling with addiction is a higher calling.
"It's more about giving back what was so freely given to me," he said.
Evans and his wife are expecting a child soon. 
"With welcoming our first child in late May or early June, I decided to dive full into this passion project of service," he said.