Earlier this month, a hand sanitizer and mask dispenser went missing from the top of the grand staircase in the Mountainlair, according to a report obtained by the Daily Athenaeum through a public records request.
University Police officers wrote they were advised by dispatch that it was taken into the Lambda Chi Alpha fraternity house on North High Street.
UPD knocked on the door of the fraternity house on Oct. 8 and a man at the house returned to them the hand sanitizer and mask dispenser.
The man at the door told police that he didn't recognize the suspect. The report obtained by the DA includes three redacted photos of the suspect.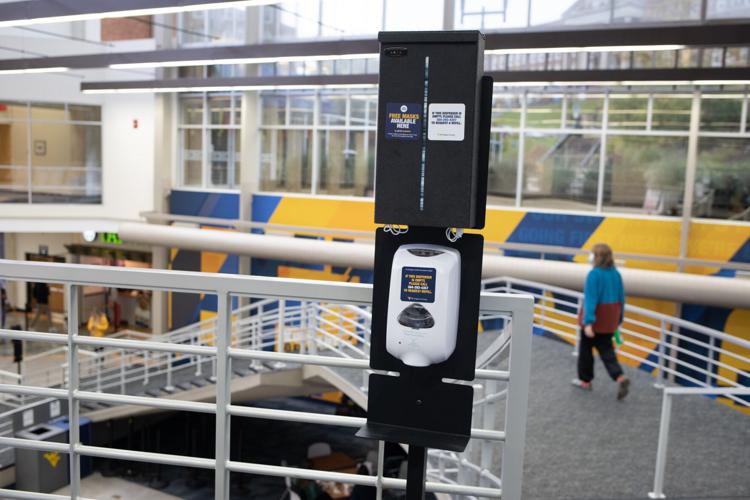 Michael Joplin, the day shift supervisor for the Mountainlair Student Union, was in contact with police and recounted the situation to them. Joplin told police that he did not want to press criminal charges since the dispenser was recovered.
Police say the applicable charge would have been petty larceny. This misdemeanor is punishable in West Virginia up to a $2,500 fine and one year in jail.
Later in the day, a man called UPD and said he was the one who took the hand sanitizer and mask dispenser. According to the incident report, police issued a verbal warning and referred the incident to Student Conduct.
The name of the individual who confessed to stealing the dispenser was redacted in the incident report because no charges were filed.
Trenton Straight contributed reporting to this story.