A movement as significant as what five fraternities started this semester needed a leader strong enough to keep the ship sailing straight, even when the pressure was on.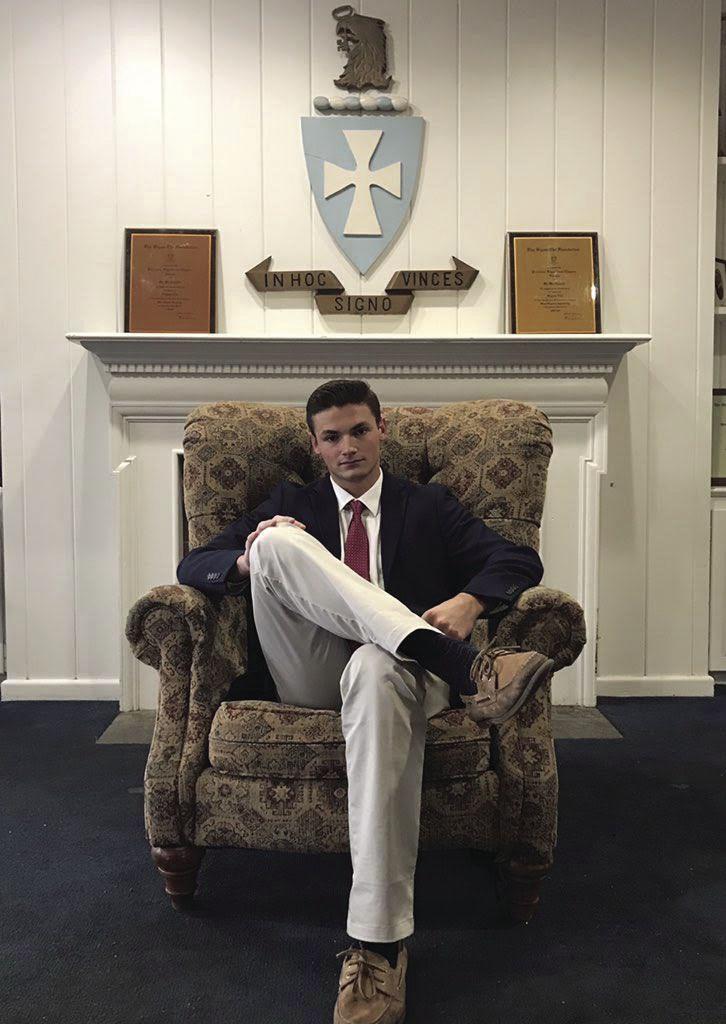 Conor Wischmann, president of the Independent Interfraternity Council (IIFC), is a junior from Palos Verdes Estates, California. At just 20 years old, Wischmann took leadership of an organization so in the spotlight, so under scrutiny and so unlike anything that's happened at WVU before.
No fraternities had successfully disassociated from the University before and formed their own council; there was really no direction except for following what other fraternities across the country have tried.
Now living three time zones away from California, Wischmann said he came to Morgantown with really no idea what it would be like.
"I committed without ever even visiting, had never been to this state before, never really had been to the East Coast," he said. "I came to school here not knowing a single guy. I had no friends here. I didn't know anyone within a 300-mile radius."
His unfamiliarity with WVU led him to rush Sigma Chi, where he said he met his lifelong friends.
Fast forward a few semesters later, frustrations with the University and its oversight of fraternities heightened. Wischmann said Sigma Chi thought the Reaching the Summit initiative, which created a working group that recommended changes to Greek organizations and suspended others, had good intentions, but punished the fraternity for incidents that happened in the past and had already been held accountable for.
Sigma Chi and Kappa Alpha were the first fraternities to disassociate from WVU in August. What followed were three other fraternities, Phi Sigma Kappa, Theta Chi and Alpha Sigma Phi, joining the two and establishing the IIFC. WVU then served the five a 10-year ban from campus in late September.
Wischmann said he pushed heavily to leave the University, even before the school year started. In retrospect, he said he wished he waited a little while longer so the five could break off as a group, but he doesn't regret the decision.
"Just basically, we took a stand for our rights as an organization and did what we felt was best for the longevity of our fraternity, and I think without a doubt we made the right move," he said.
Wischmann was elected president during the first IIFC meeting by the organizations. He said while the job is stressful, especially during the first months of it, his youth gives him the time and energy to lead the IIFC his way.
"I have the time afforded to me to build it and push it in the direction I want and not have to rush it," he said.
After the creation of the IIFC, the next part was getting freshmen to rush its fraternities. WVU President E. Gordon Gee penned multiple letters to parents this semester warning of dissident fraternities and that these five were unsafe.
But Wischmann said Sigma Chi had a strong fall rush class, and the students do not seem to mind joining an organization not under University oversight.
"The freshmen weren't too concerned about being independent from the school," he said. "They just came up and really liked the brotherhood we have, the members we have."
Wischmann credited the circle around him for helping him lead the council. He said he doesn't really want to be seen as the head guy when it comes to the IIFC, but says he doesn't take his top leadership role lightly.
"You have to carry yourself and live up to the really high standard that's expected of you," he said. "You've got to be a transformational leader and lead by example."