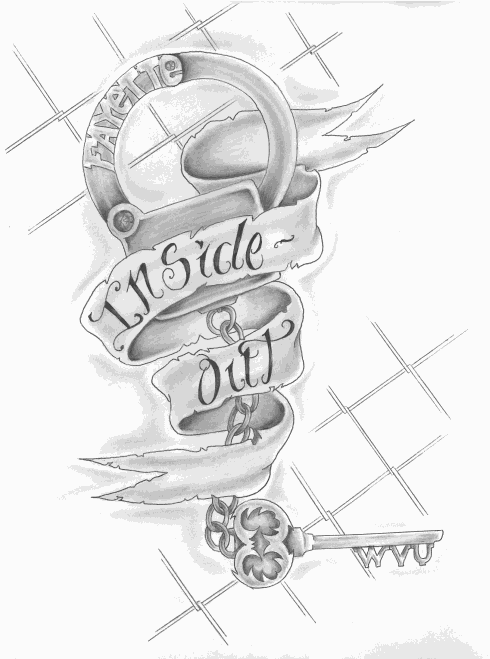 For the first time, incarcerated students at the State Correctional Institution in Fayette County, Pennsylvania, will receive three college credits through WVU's Inside-Out prison literature course. 
Katy Ryan, professor of the course, said knowing the incarcerated students will receive credit for their work makes the course that much more rewarding. Eleven incarcerated students and 10 WVU students are taking the course, which is only offered at SCI Fayette this semester. 
"It is a matter of equity," she said over email. "All the students do the same work, and inside (or incarcerated) students do that work with far fewer resources, like the internet and a research library." 
The Inside-Out Prison Exchange Program began in Philadelphia at Temple University. The courses bring college students into prison to take a semester-long course with people who are incarcerated. Half of the class are incarcerated men or women (inside students) and the other half are college students (outside students).
"Some who never imagined going to college begin to imagine getting a college degree. Others discover career paths and passions. Many tap into their own strengths and talents," Ryan said.
This was the case for many students this semester. One of the inside students Randy, whose last name has been excluded for privacy reasons, participating in Inside-Out courses has been a transformative experience. 
"I'm focused now in a way that I've never been before and if I put the work in, I believe I will be able to earn a college degree," he said in a letter to the dean of the Eberly College of Arts and Sciences. 
With the credit earned through WVU, Randy will be one step closer to obtaining his college degree.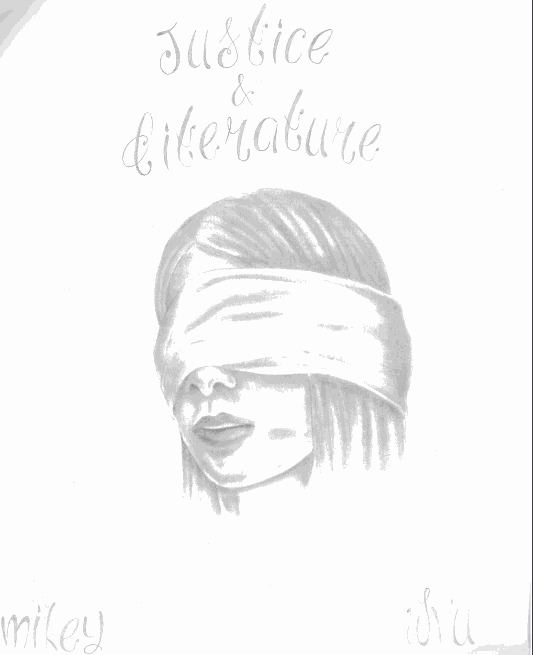 Of the 10 outside students, more than half had never entered a prison before the first day of class. Madison Weaver, a WVU junior journalism student from Bellbrook, Ohio, is one of them. 
Weaver said she barely slept the night before the first class at SCI Fayette, but her nerves were quickly overcome the moment she began talking to the inside students. 
"My opinions about prison have changed dramatically, positively and negatively. I feel incredibly safe while I am there, safer than I feel at the movies or even sitting in class at WVU," Weaver said over email. 
Like many students who register for Inside-Out courses, Weaver plans to pursue law school after completing her undergraduate degree. Her original plan was to study to become a prosecuting attorney, but her plans have changed.  
"This class has made an incredible impact on me as both a student and a person. I have decided I want to be a criminal defense attorney; I want to make real change occur within the legal system," she said. 
Kate Halkias, a WVU senior psychology student from Hurricane, West Virginia, said after completing her undergraduate degree, she hopes to attend law school and be a public defender. This is her first Inside-Out class, but she has already learned so much from her classmates on the inside.
"They are incredibly talented writers, poets, speakers and artists. I have learned so much from their work, dedication and enthusiasm that it inspires me to improve my work," she said over email.   
The class meets once a week on Wednesday mornings, and the inside students come well-prepared for discussions that last much longer than the allotted two hours. The inside students turn in writing assignments before the due date and carefully read and respond to each of the outside student's writing responses, even though that is not required. 
Since its first course in 1997, the Inside-Out Prison Exchange program has extended to 46 U.S. states and 11 other countries. Over 200 prisons, jails and juvenile corrections facilities have had an Inside-Out class. 
"Higher education in prison is a public good, and we have to make it more accessible. Many people at WVU came together to make credit happen quickly for this class, and I'm enormously grateful," Ryan said.
The Appalachian Prison Book Project, a local nonprofit, paid tuition costs for the inside students. 
The Inside-Out courses taught through WVU include Ryan's prison literature class and a course in sociology taught by James Nolan, a sociology professor, and Delia Trickett, an adjunct instructor. 
This piece was originally written for Orsagos' English 275: Justice and Literature class.