After the tragic and untimely death of a childhood friend, former WVU SGA Representative Roger Brent Scott is committed to advocating for pedestrian safety to ensure something similar doesn't happen again.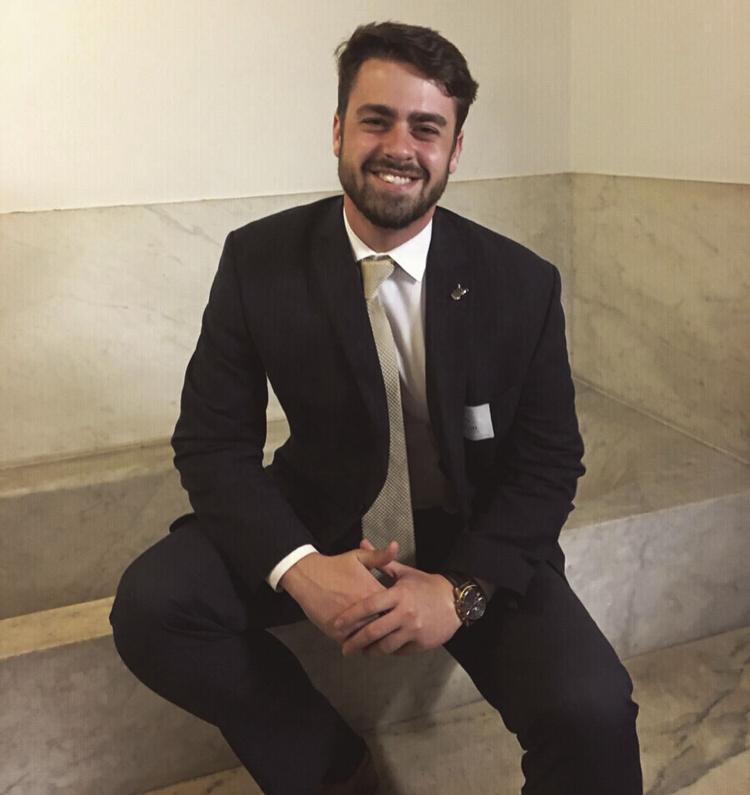 "Because of who Leah was and because of how she lived makes what we've been doing not necessarily something that we can do, but something that we have to do," Scott said.
On Feb. 1, 2018, Leah Berhanu, a civil engineering student from Morgantown was struck and killed while crossing the intersection of Patteson Drive and Morrill Way after a driver failed to stop at a red light. Berhanu was 21 years old at the time.
The incident has inspired both students and community members to be active in the fight toward safer conditions for pedestrians, including SGA and the Morgantown Pedestrian Safety Board.
"The most important thing is to watch out for your fellow Mountaineers," Scott said. "We have to be accountable for ourselves. And second, absolutely never, ever be satisfied. We have to constantly be pushing for stronger pedestrian safety — stronger measures that allow for us to have zero pedestrian fatalities."
Scott, a former middle and high school classmate of Berhanu, is at the forefront of these efforts.
Scott is a political science student at WVU and a member of the Gamma Pi chapter of Sigma Nu Fraternity.
As a way to honor his friend, Scott has tackled the issue of pedestrian safety at full force, playing an active role in the community. He works closely with the Morgantown Pedestrian Safety board as well as the Pedestrian Safety Working Group, which collaborated to develop an action plan filled with goals to work toward eliminating pedestrian deaths.
"It's really about keeping the conversation alive and making sure that our commands are heard and that eventually we can have a Morgantown where there are zero pedestrian fatalities, because that's how it should be," he said.
A quote that inspires Scott comes from the poem, Ulysses, by Alfred Lord Tennyson and reads "Come my friends, 'tis not too late to seek a newer world."
"Our future may exist beyond our vision, but it is far from out of our control, and I think it's important that we recognize that," Scott said.
Scott will be moving to Washington, D.C. to work on Capitol Hill upon graduating in December, but he is confident that SGA will continue to to advocate for pedestrian safety on his behalf.