In front of a crowd of students Wednesday evening, the WVU Division of Diversity, Equity and Inclusion gave a presentation on the importance of gaining consent and its misconceptions.
Akeya Carter-Bozman, prevention specialist for Title IX & Equity Assurance, led the discussion and stressed consent is not implied. It must be gained for every sexual act.
"Consent follows throughout, from the very first kiss to the next," Bozman said.
Now in its third year, "Tough Talks & Tacos" was held in the Rhododendron Room in the Mountainlair and was catered by Qdoba Mexican Eats. Students were able to eat tacos while discussing what consent looks like.
WVU Peer Advocates, an organization dedicated to preventing sexual assault on campus, was also in attendance.
The University defines consent as "an agreement or approval, or permission to some act or purpose that is given knowingly, willingly, and voluntarily by a competent person."
When it comes to consent, Bozman said there are no dumb questions.
"The only dumb or stupid questions are the ones you don't ask," she said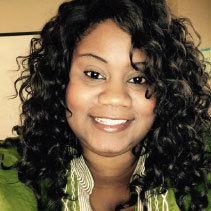 With sexual assault being a growing issue across college campuses, Bozman believes the event plays an important part in keeping students safe. She also urged students to be aware of the misconceptions regarding consent and how to prevent them.
"Sexual assault is an umbrella term," said Bozman. "Which includes exhibitionism, groping, voyeurism, coercion, stalking and rape."
Consent is informed, she said stressing the importance of communicating with your partner.
The discussion ranged over a variety of topics including the importance of consent and types of sexual violence commonly seen on college campuses, as well as sexual health.
According to Bozman, one in three women and one in 10 men will be assaulted while in college.
She also explained the influence that alcohol and other drugs have on sexual assault.
"Alcohol is the number one drug used in facilitating sexual assaults," she said. "Drunken sex is not sex."
Sexual assault, has a lasting impact on survivors, whether that be in academic success, social health, physical health or even mental health, according to Bozman.
"Sexual assault can definitively have a negative effect on mental health," Bozman said.
Students were also given a brief reminder on the symptoms of and how to identify various sexually transmitted diseases, along with information on how to receive treatment and testing opportunities.
Students can access resources through the Title IX Office webpage or by calling 304-293-5600.