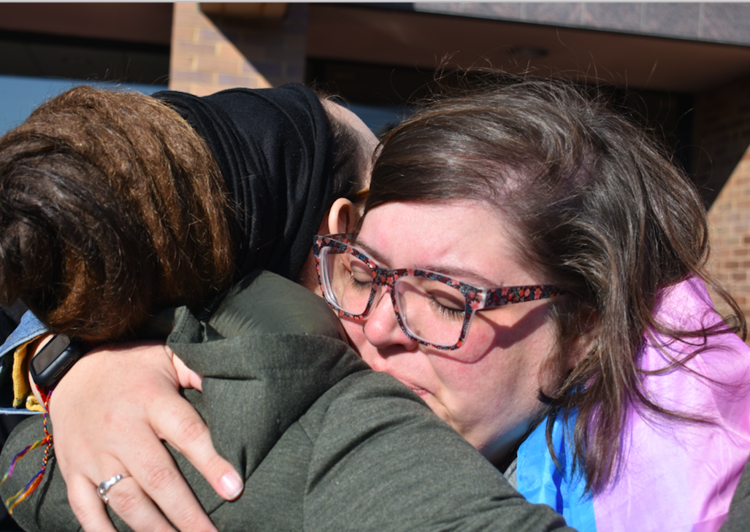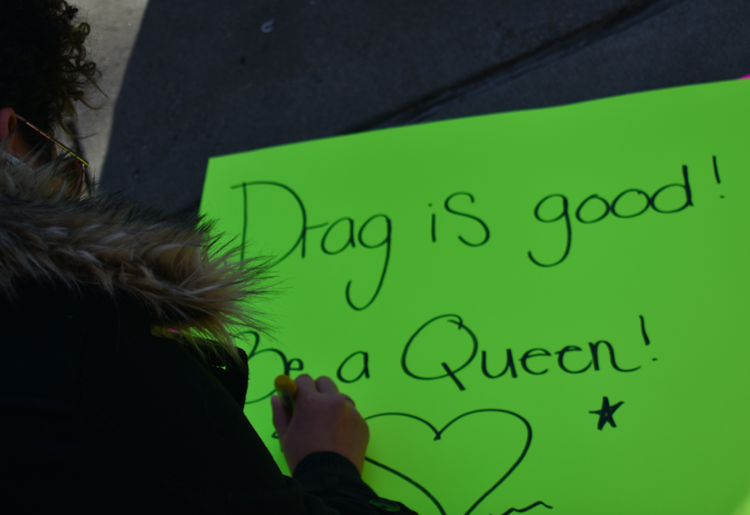 After the Drag Queen Storytime was canceled because of threats of violence, members and allies of WVU's LGBTQ+ community gathered in front of the Morgantown Library in a gesture of support.
"In order to counteract this hate, we need to show love," said Ash Cutright, the president of Morgantown Pride, which provides resources to the LGBTQ+ community and its allies. "While the library event was canceled, [the people who sent threats] thought this was a victory. We don't want them to think that."
People who attended wore and carried rainbow and transgender pride flags. Some carried flags with quotes from the hit reality show "RuPaul's Drag Race," like "Reading is fundamental" and "We're born naked, the rest is drag." 
"The queer community here is very tight-knit, and I love seeing all the different representations of our queer community here today," Cutright said. "I wanted to be here to show that as a trans person who's received a lot of hate over the last two weeks that I'm not going to let it get to me."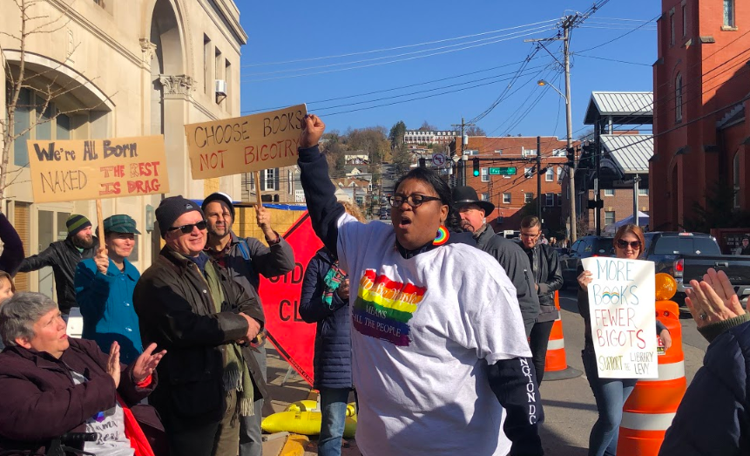 Elected officials such as city councilors Barry Wendell and Zackery Cruze and Monongalia County state delegates Barbara Evans Fleishauer and Danielle Walker were in attendance. Delegate Walker gave a speech to the crowd of around 50.
"When we like to use the motto, 'Mountaineers are always free,' we don't define who those Mountaineers are. The time is now that we start living up to our name," Walker said. 
A storytime session in the library still occurred during the time it was scheduled, only with library staff members reading instead of drag queens.