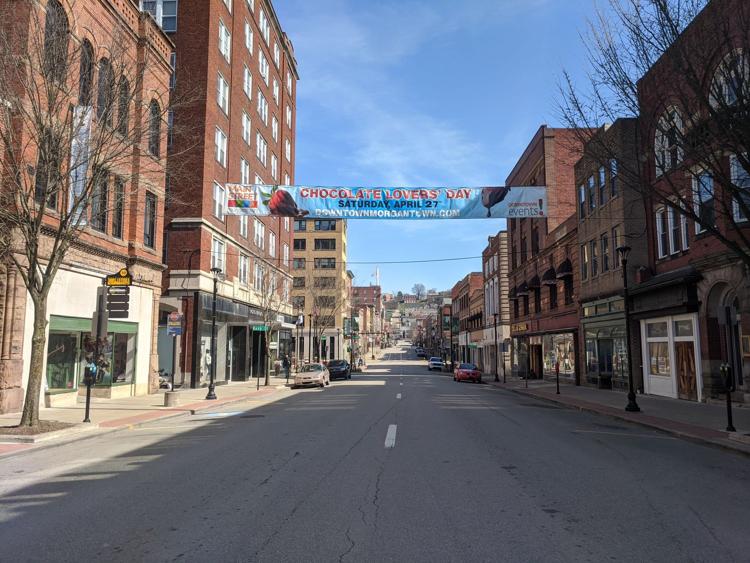 Update: West Virginia Gov. Jim Justice issued a "stay at home" order and closed all essential" businesses. This will be effective at 8 p.m. Tuesday.
As the pandemic grows, local businesses around Morgantown are forced to find alternative ways to serve the public.
"It's going to be a tough situation for everybody," said Stephanie Swaim, owner of Hoot and Howl. "Be it business owners, building owners or people that work."
Swaim said there has been a lot less foot traffic downtown. As individuals stay home to take care of their kids and to self-isolate, a decline in business has followed. 
Swaim is among many downtown shop owners that have had to close their doors to the public. However, her shop now offers free local delivery, and is frequently updating her online store.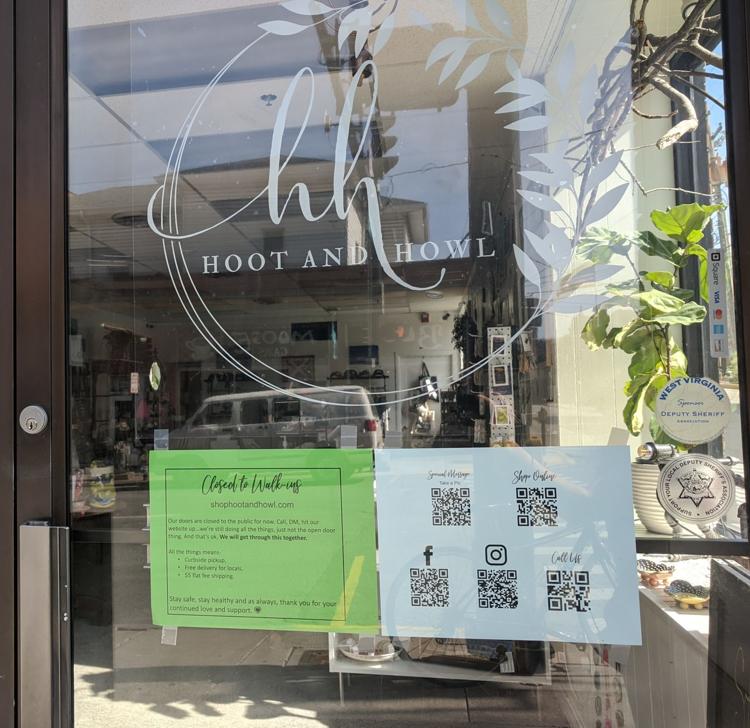 Many businesses have turned to providing pick-up and delivery services to maintain sales while providing customers with a safe way to shop. 
Emily Sanders, owner of Exotic Jungle, said that customers have begun to call in orders for pick-up. She is also taking orders for delivery, something she has never done before. In addition to pick-up and delivery, Sanders has made several other changes to the way her business operates. 
"We aren't taking any animals out to pet," Sanders said. "In fact, the bird room is closed off unless someone wants to go in to purchase. The less we have to disinfect when it comes to the animals, the better it is for their health."
Despite these efforts, sales remain low. 
"I sold a hamster today," Sanders said. "Normally I'm selling 10 to 15 animals a day."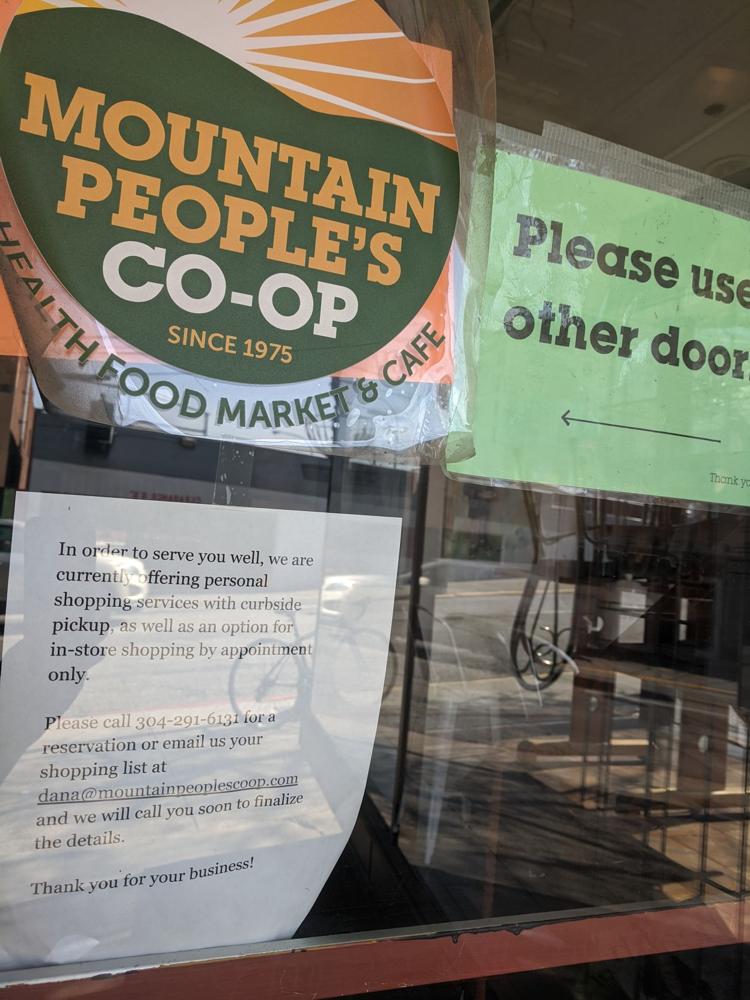 A growing concern for business owners is having enough revenue to pay their monthly rent and utilities. So far, there have been no reports of reduced rent or utility payments from landlords or utility companies. 
Utility bills are higher for some companies than others, such as for restaurants that spend more to power their freezers and ovens. Sanders said her pet store requires a lot of heat to keep the animals warm. 
"Utilities are killer here," Sanders said. 
Shannon Dowling, the owner of River Fair Trade, said that there have been fewer sales this year compared to past spring breaks. Dowling said that many small businesses are affected similarly. 
"As small businesses, a lot of us are in the same boat," Dowling said. "Small businesses struggle as it is, day to day, and I'm just afraid this could really hurt some of us." 
Small businesses usually can't afford to close for long periods of time, and Dowling said that businesses would have to consider what would happen if government regulations require them to shut down for several weeks. (Update: They did.)
Dowling said that small business owners are supportive of each other, even in the best of times. She believes that the support will only grow stronger. 
"Moving forward, all we can do is be here for each other," Dowling said. "I'm really optimistic about that, being able to come together as a community."
Nark Kumaravelan, owner of TK's Fruit Produce and Bubble Tea, said that locals have been ordering takeout to support the business. 
"In this time of trouble, we have to support each other," Kumaravelan said.
Though some local businesses have seen a decrease in sales due to the COVID-19 pandemic, other businesses are experiencing an increase in customer demand. 
Dana Hantel, the general manager of Mountain People's Co-op, said that there has been an increase in sales as customers are trying to get what they need. The Co-op will remain open and is in the process of ordering more products. 
To meet customer needs, Hantel said the Co-op is also developing pick-up and delivery options.
"That's not something that we've normally done, but we understand that some people may not be able to come to the store," Hantel said. "We have the help of some volunteers and staff for helping some people that can't get here."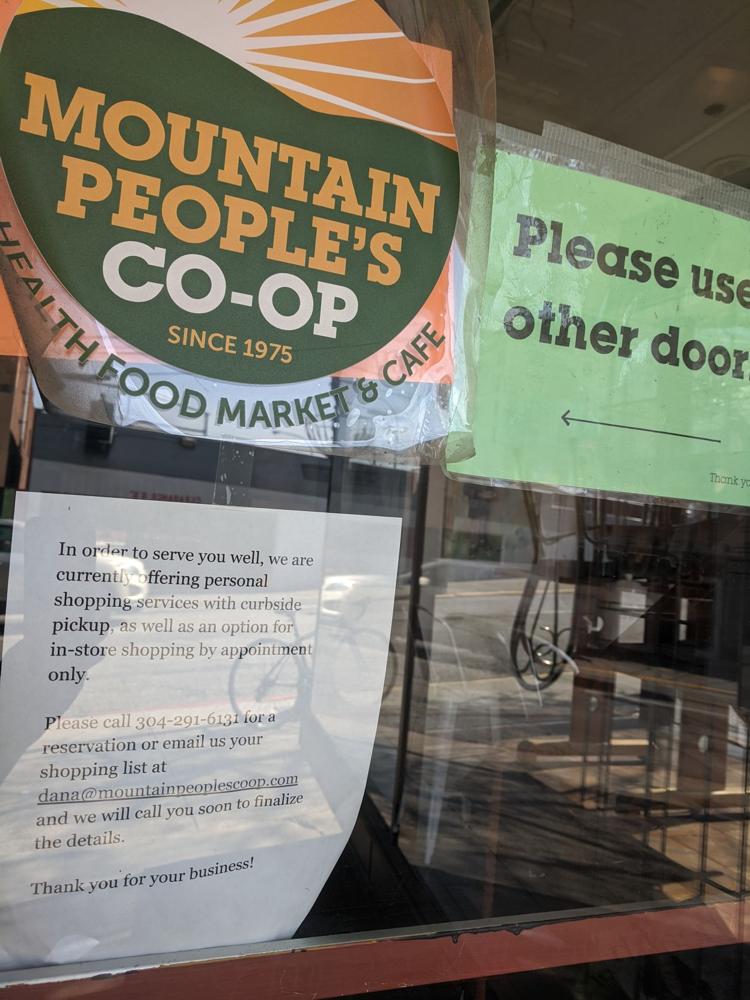 Hantel said the Co-op might change its hours to accommodate the addition of pick-up and delivery. They will be providing more information on the Co-op's social media accounts. 
Allan Feldman, owner of The Laundry, a laundromat in Morgantown, said that business has been booming. He said that since students and workers have been off from school and work, The Laundry has had more customers.
"My employees have been working more hours," Feldman said. 
The Laundry is taking extra precautions to keep the area safe for customers.
"We've turned the hot water up a little to kill some germs," Feldman said, "We're also using disinfectant." 
Feldman said that The Laundry will remain open unless there are government mandates for businesses to close. (Update: West Virginia considers "laundry services" to be an essential business.)
Rachel Snyder, a pharmacist at Waterfront Family Pharmacist, said that they have seen a surge of sales with customers trying to fill their prescriptions to prepare for a quarantine. 
"People need all kinds of medication regularly, we can't not be here," Snyder said. "Unless we don't have an employee to work here, but I don't see that happening."