Days after glass was smashed and doors were broken at the First Presbyterian Church of Morgantown, the church is looking to use the experience to help others.
The incident was first brought to light on Jan. 25, when the church's Facebook page posted photos of the incident. The post states that the incident took place on Jan. 22 between 6-11 p.m.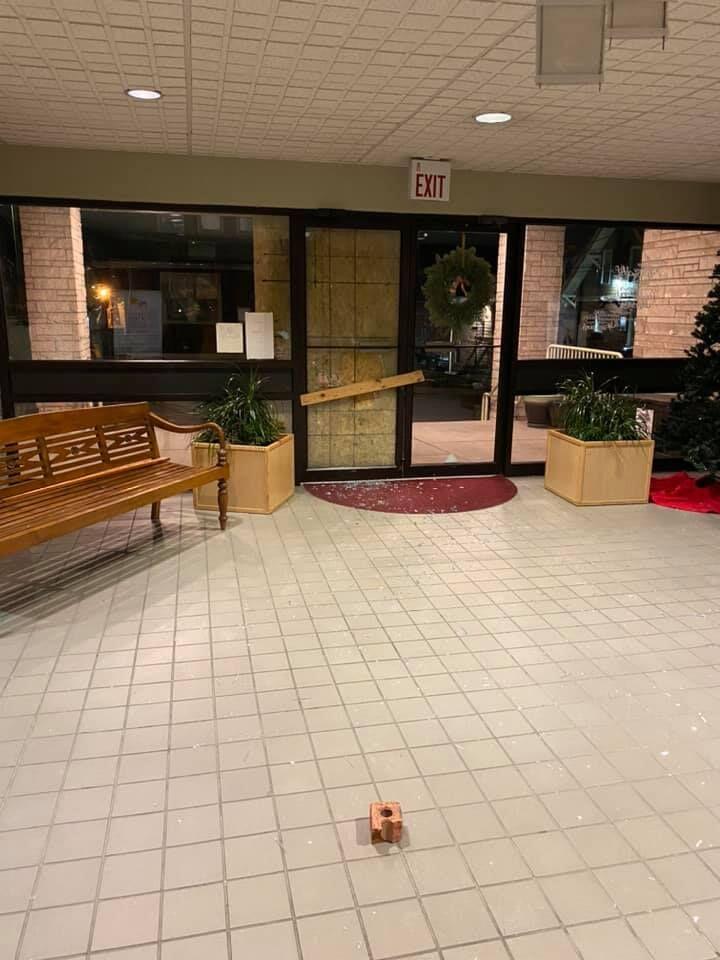 Days later, pastor Zac Morton created a GoFundMe campaign to raise revenue, but not for the obvious purpose.
Instead of using donations to mend the damage at 456 Spruce Street, the church is hoping to benefit people who are seeking help and treatment.
"We do believe that we know the individual and have served them in the past," Morton wrote on the campaign's website. "We want to make clear that this individual was not part of our unsheltered community.
"We also know that their story is complex, and while we are saddened by their poor choice, we also want to use this as an opportunity to highlight the need for increased access to rehabilitation and harm reduction programs that help people get clean, and address any underlying mental health issues that contribute to the difficulty of peoples' recovery."
Contributions will go to assist the Peer Recovery and Harm Reduction program at Milan Puskar Health Right, a free clinic located at 341 Spruce Street — just down the road from the church.
The campaign was established on Jan. 26, and it has since raised nearly $1,000.
"We've used our relationships here to help identify and take steps forward and just the outpouring from the community has been wonderful," Morton told WBOY.
"We have reasons to be grateful, in terms of how people have responded to support us and we hope that we can support the community around us as well. We're grateful, in a way."