Six panelists discussed society's perception of perfection, the impact of social media on body image, the importance of body neutrality and body empowerment at the WVU "Welcoming EveryBODY" event in the Mountainlair on Tuesday.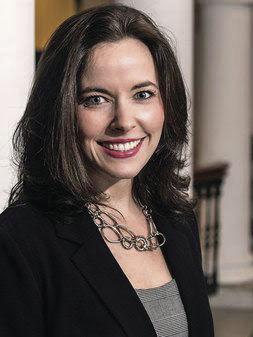 Panelists included: 
• WVU undergraduate student Sidney Anderson
• WVU Collegiate Recovery Program member Ali Deem
• Carruth Center Psychologist Ashley Kasardo
• Assistant Professor at the Department of Emergency Medicine Brent McMillion
• Transgender Visibility Organizer for Fairness WV Natasha Stone 
• Assistant Professor of Sports and Exercise Psychology Dana Voelker. 
The event was moderated by Communications Director for the WVU Office of Health Promotion and Wellness Olivia Pape.
"When I have those days of 'it's not okay and I don't feel comfortable in my own skin,'  it's taking a moment and pausing and honoring my body for what it's done for me and say that my body has allowed me to go to class, and I have fed my brain so that I can study and become a counselor one day and that's amazing," Deem said.
Cultural standards of beauty and how society visualizes the perfect body were among the first points of discussion amongst the panelists.
"There's no one specific ideal of what we should be," Voelker said.
Kasardo said in society, there are great pieces to the body positivity movement, however she asked the question: "What bodies do we see?"
"Very often it's a young person. It's a woman. It's somebody who is heterosexual or cisgender who is able bodied and that leaves out a lot of bodies," Kasardo said. "I want to know where the fat bodies are. I want to now where the trans bodies are. Where are the bodies of people of color? Where are the disabled bodies, because that's the representation of diversity."
Social media is another factor that contributes to a certain perfection standard of beauty, and it's one that can lead people to view themselves in a negative way, panelists said.
The images that people take in from social media can sometimes create negative-self body perceptions, and one solution McMillion suggested was to delete accounts that negatively affect the way one's own body is viewed.
Stone also mentioned how society's image of perfection impacts the transgender community as well. She said that sometimes porn is the first way transgender individuals identify how they should look.     
"Porn gives you a really extreme idea of what an ideal body is, and also if you're 12 and you discover transgender porn on the internet, and that's how you discover that you're trans, that's not fun because you immediately think that's what you should look like," Stone said. "You set yourself up for disappointment pretty quickly."
From those negative feelings associated with the "perfect body image," eating disorders may arise. Many of the panelists said they themselves struggled with eating disorders in their lives.
Voelker said it's important to erase the stigma around eating disorders and body image concerns because society is constantly blaming the victim by saying eating disorders are a choice, and that it's no one else's problem but the person's, but that mentality is wrong.
The panel also gave suggestions on how to experience body neutrality and body empowerment by talking back to the negative feelings, honoring a body that provides so much life no matter what it may look like and embracing childlike happiness.    
"I'm more of a body-neutral person, and so I think that for me I live in a very black and white world where things are either good or bad or I'm succeeding or failing and so [with] self love, you either pass off love or you pass off hatred and so I need to learn to exist and be okay living in that middle," Deem said. "For me, that's where the body neutrality was."  
Deem also said embracing childlike happiness had been the biggest motivator to her own recovery. 
"Body positivity to me was realizing that my body wasn't a defining part of my character," Anderson said.
Kasardo also said instead of receiving compliments that come off as minimizing, she'd much rather sit down and talk about her feelings with the person and what she's going through; a way of empowerment is to give people a voice.
"Looking at it from not what I haven't accomplished but what I have accomplished so far is huge," Stone said about body empowerment.
"Love your uniqueness and love what makes you, you," McMillion said.