The Martin Hall Agency has launched and is already reaching clients in Morgantown.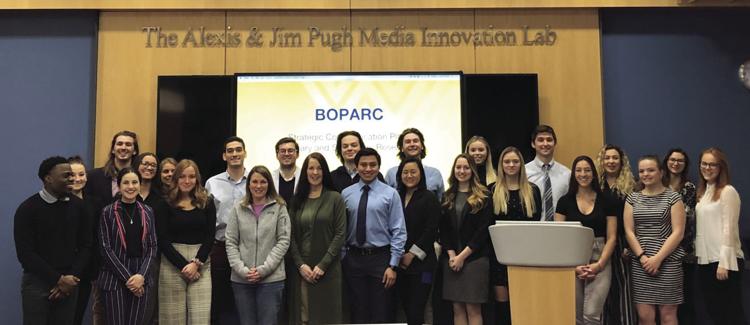 MHA is an organization that offers advertising and public relations services for local companies and businesses performed by students. 
"Martin Hall Agency works with businesses and organizations located in and around Morgantown and strives to meet the specific needs of each individual client," Cassidy Lego, a junior copywriter for MHA, said. 
The organization creates advertisements through many different types of media, like brochures and television ads. The organization even offers social media services. 
"Our public relations services include newsletters and media releases," Lego said. 
So far, MHA's clients include the Morgantown Board of Parks and Recreation, Black Bear Burritos and Habitat For Humanity. 
The organization is also creating content for its own brand as it builds back up. Not only is this service being put to use in the community, but is also aiding media students in gaining experience. The MHA is comprised of roles including a social media specialist, a director of advertising, a director of public relations and a branding specialist, and they are all fulfilled by students.
Lego expressed her excitement about the relaunch of the organization. 
"I think MHA benefits students by giving us the feel of a real professional agency, as it's completely student-run with a variety of positions, projects, clients and opportunities," Lego said.
According to the Reed College of Media, MHA was first established in 2011.