After more than 23 years of dedication to West Virginia University, Provost Joyce McConnell may soon be leaving for the president's position at Colorado State University after being named the finalist for the position earlier this month.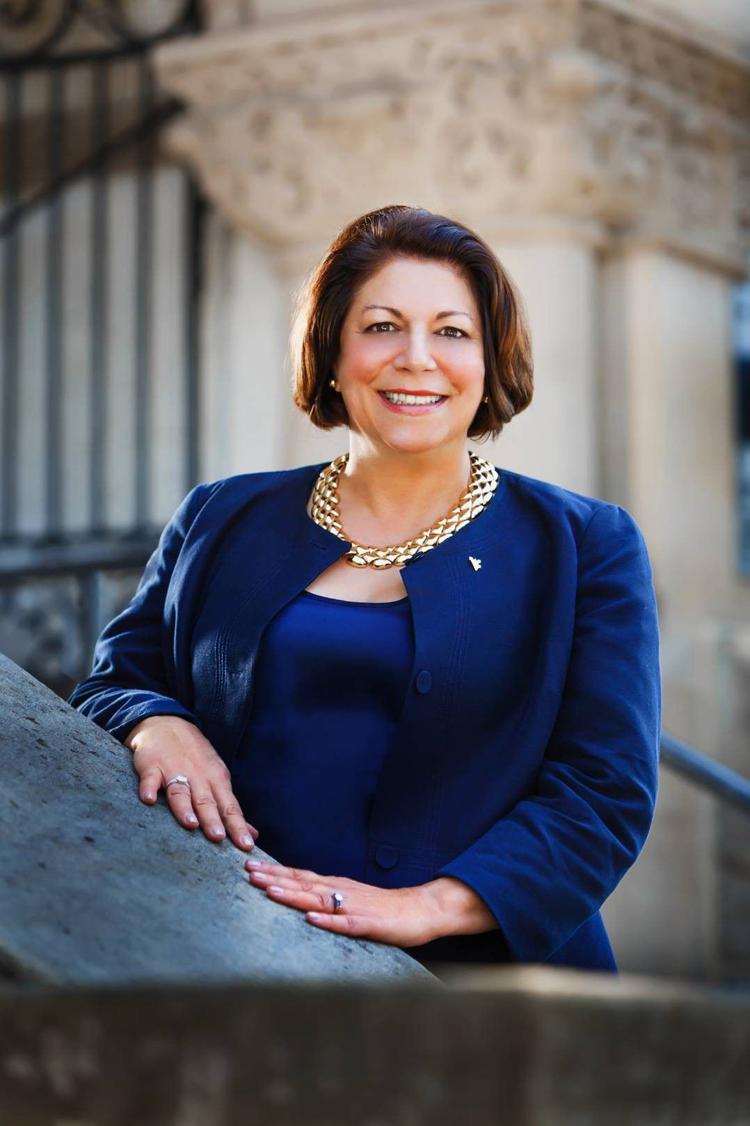 In an interview with the DA on Friday, McConnell reflected on some of her most notable achievements at the University.
McConnell will become CSU's president pending approval of its governing board.
During her time in Morgantown, McConnell said she has seen the University and its students achieve great things, one being the school's commitment to research.
"It is very unusual for a university to have undergraduates engaged in research, and we have made those opportunities available to our undergraduates because we think it is very important for them to build an area of expertise and an area of interest," McConnell said. "Our research focuses on solving West Virginia's problems, the nation's problems, and the world problems, and that is what is so exciting about being research one."
Becoming R-1 recognized is a challenge for any university, she said, but holding on to that title is equally difficult. However, McConnell said not only has WVU remained at R-1 status since 2016, but it has also increased research productivity.
Alongside becoming an R-1 recognized university, McConnell said another great accomplishment during her time as provost was the establishment of the IDEA Hub, which in collaboration with the LaunchLab network, gives opportunities for young entrepreneurs to collaborate with faculty to bring their ideas to life.
McConnell said what makes the IDEA Hub unique is it is not tailored to any specific major. All students are welcome to participate and share their ideas.
"One thing that really stands out in terms of serving all students on campus is the innovation and entrepreneurship program," she said. "It's actually university-wide and anyone can take advantage of it."
The list goes on when it comes to the contributions McConnell has made to the University, many of which reflect McConnell's devotion to inclusivity and integration on campus.
As provost, McConnell implemented Adventure West Virginia, a week-long outdoor program with the mission of helping to help incoming students' transition, as well as the establishment of the Office of Global Affairs to help integrate international students. She said she also created the LGBTQ+ Center in order to help all students, faculty and staff feel welcome on campus.
Although McConnell has done a lot for WVU, she said the University has impacted her life equally as much.
"It is the place in my life that I have lived the longest, even longer than the place I grew up," McConnell said. "The University has transformed me into someone who is creative and innovative and has found a way to always be authentic which is a very important thing."
As McConnell may soon take the next big step in her career, she said WVU will always have a special place in her heart.
"I want to thank students, faculty, staff, all of the deans and all of our supporters for making this the most special flagship land-grant research university in the country," McConnell said. "WVU has the most extraordinary people and I have loved working with them."