Monday will mark exactly 30 days until Election Day, and in West Virginia's 1st Congressional District, Rep. David McKinley, R-W.Va., and his Democratic challenger Kendra Fershee are talking the issues they think matters most in this election.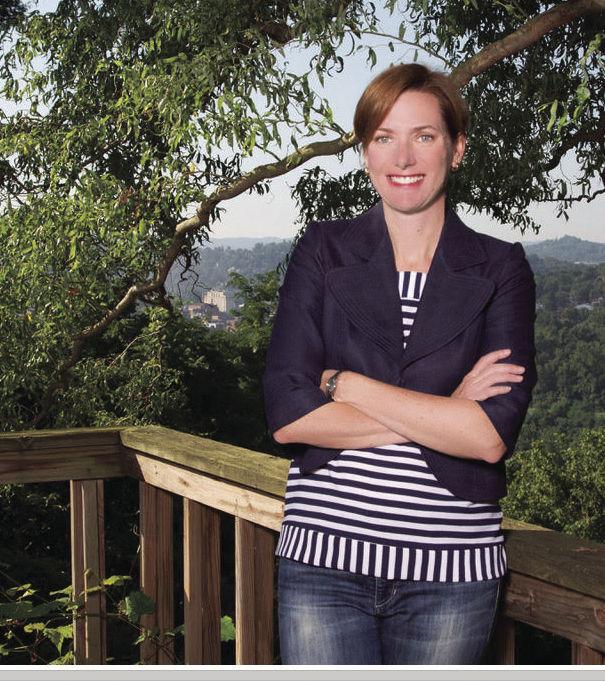 Fershee, a professor of law at WVU, is going after the four-term incumbent McKinley on his corporate ties and performance in Washington regarding opioids and healthcare. McKinley, however, is touting the recent federal tax cuts and the growing industries in his district.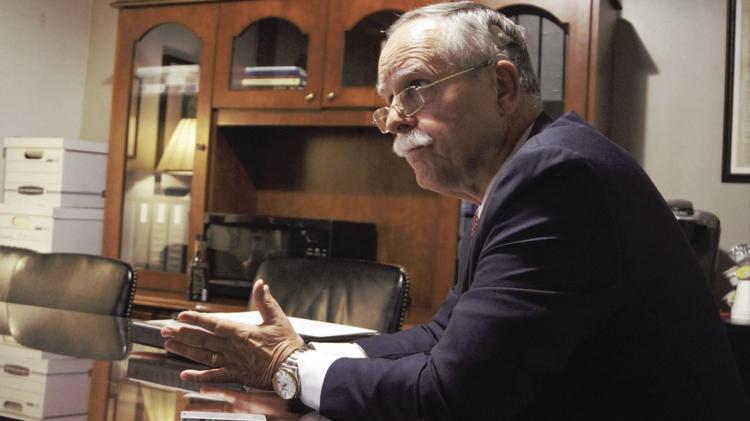 McKinley said the three industries he is focusing on and are seeing gains on are energy, healthcare and defense. He believes the Tax Cuts and Jobs Act passed by Congress in November 2017 has boosted the energy industry and has brought more outside investment into West Virginia.
One company he said is reaping the benefits is Hino Motors, a trucking manufacturer in Wood County.
"They claim, according to the tax break, the tax changes, the corporate tax rate [decrease], they're now going to triple their operation in West Virginia," he said.
Another is Bombardier Aerospace, an aircraft maintenance company with a branch in Bridgeport. He said the company also says their operations will triple under the tax cuts.
But Fershee said she believes the tax cuts are not helping West Virginians in the end.
"The benefits were for large corporations and for people who already have a lot of money," she said. "That's not investing in West Virginia, that's investing in corporations who may or may not decide to invest that money here."
Both candidates agreed that the natural gas industry in their district is an underground gold mine, but have different ways of keeping the benefits in the state.
Fershee said West Virginia needs to tax the natural gas industries to keep money in the state. She compared it to how Alaska handled its oil industry boom when it was clear the state was sitting on top of billions in revenue.
"We have high-quality natural gas in West Virginia, and we have more of it than anywhere in the world," she said.
McKinley said West Virginia can capitalize on storing ethane in state instead of shipping it to Texas.
"We have all the ethane, [but we're] shipping it down there," he said. "Why aren't we keeping it here and developing the same petrochemical industry so that more and more companies can do some things with it here?"
McKinley said the state's largest defense contractor, with around 1,600 employees in Mineral County, was recently bought by national contractor Northrop Grumman and is investing in the company due to the tax cuts.
"We're starting to see an increased interest in West Virginia for national defense," he said.
Fershee hit McKinley on his record with opioids and pharmaceutical companies. In Congress, McKinley has sponsored a number of opioid-related legislation regarding many different aspects of the epidemic, but Fershee said she isn't buying it.
"He has been consistently taking big pharma money for the entirety of his congressional career and only recently has started wagging his finger for what they've done over the entirety of his time in Congress; they've been dumping opioids into the district," Fershee said. "You can't wag your finger with one hand and take their checks with the other and expect that anything's going to change."
McKinley said it took a long while for Washington to become aware of how bad the opioid epidemic in West Virginia was. He said going forward, he wants the alertness level of the crisis in Congress to stay high.
"It was much harder than we thought to get people aware of it," McKinley said.
"Keep long-term funding on opioids, don't make it just a one-year, two-year program," he said. "Continue to do it until we get this thing under control."
The health aspect of the opioid epidemic is what Fershee said she can improve. She said McKinley's vote to replace ObamaCare in May 2017 did not consider that recovering addicts who use Medicare to help seek treatment would've lost coverage.
She's also been an advocate of state's rights to make their own decisions regarding marijuana laws. She supported legalizing marijuana in February at an opioid town hall as a means to deal with chronic pain and help curb opioid use.
Fershee said West Virginia should capitalize on medical marijuana as both an outlet for pain relief and industry. She said the state can go back to its farming roots and create "a brand new industry stream" with the plant.
"We need to really remember that farming basis that we came from and redevelop it, and medical cannabis and industrial hemp are two really good options to help that happen," she said.
If re-elected, McKinley said he'll continue to look at the causes of opioid addiction in Congress from more than a socioeconomic issue, which he thinks is not the main driver behind the epidemic.
"It's not socioeconomic, that may be a component of it, but [let's] not take that simplistic route," McKinley said. "So, we've got a long fight still ahead of us to try to find out what's causing people to use drugs in the first place."
One area McKinley said he's seen improvement in is the rural communities' abilities to write and receive grants to fund the fight against the epidemic. He said he's brought multiple federal officials to his district to teach communities how to more effectively apply for grants.
West Virginia state legislators have for years debated college versus technical school routes for high school graduates. With increasing college tuition and unfilled manufacturing jobs, both candidates agreed college can be too costly and unimportant for some.
"College is not for everyone," McKinley said. "I think my generation screwed things up years ago, and we told everyone you had to go to college; no, you don't."
McKinley noted the increased funding toward vocational schools in the last congressional education bill, and Fershee went after the state and her employer for rising tuition.
"This institution was founded to serve the state, and it's not serving the state if it's requiring students who come here to pay massive amounts of money for a four-year degree that's supposed to help keep them in West Virginia," she said.
While traveling, Fershee said she noticed the lack of potential manufacturing employees in some areas of the state.
"In Tucker County, which is part of the 1st District, there are businesses there that can't find someone to fix their air conditioning," she said.
The candidates also discussed a handful of federal political issues, including President Donald Trump and newly-elected Supreme Court Justice Brett Kavanaugh.
McKinley said he believes the upcoming general election is a referendum on the president, but he said that's typical of midterm elections. Fershee, however, says Trump is not a common talking point among constituents and that the recent performance of Congress is more in question.
"Interestingly, in my experience, I'm not hearing about the president at all; what I'm hearing about is Congress," she said.
McKinley said while he isn't crazy about Trump's Twitter feed, he approves of him from a policy and credibility standpoint.
"He's doing what he said he's going to do. I think that's the hallmark of someone to get their credibility, to be authentic and genuine," he said. "Are you going to do what you said you were going to do? And he's doing it."
Fershee said Kavanaugh's hearing has made it clear to her that a more representative government is needed in Congress.
"The Republican senators didn't feel comfortable questioning Dr. Blasey Ford, so they brought a woman in to do it for them. They literally hired a woman to do their job because they didn't think they were qualified to do it because they're men," she said. "That's a problem."
"That, I thought, was a really clear indication of why we need not just good representatives, but good women representatives," she added.
As of press time Sunday evening, a debate for the 1st District had not been scheduled. Both candidates said their constituents deserve at least one debate, but McKinley said no "credible" third-party has asked to hold one.
"No credible group has ever said 'we want to host a debate,'" he said. "There have been the Democratic Women's Club of respective counties that would like to host, but that's not an objective group, [it's] a biased group. You get an unbiased group, a newspaper group to be able to put that on, why not?"
McKinley also did not want to discuss his challenger, but rather the issues.
"She's not my opponent. My opponent is about the lack of jobs, the lack of credible workforce, being able to have healthcare," he said.
Election Day is Nov. 6.