Maryanne Reed, dean of the WVU Reed College of Media,  will become the University's next vice president for academic affairs and provost starting July 1, according to a release from WVU Today.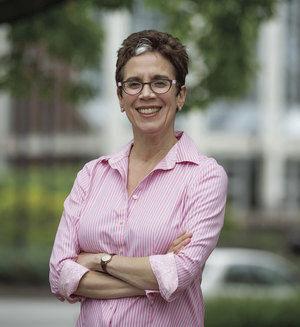 Reed will follow Joyce McConnell, who will be leaving WVU in the summer to become the president of Colorado State University. Reed is a native of Bloomsburg, Pennsylvania. 
"I am thrilled to be asked to serve as provost," Reed said in the release. "In my 15 years as dean, I've had the good fortune of working with several excellent provosts who have been leadership role models, including Joyce McConnell. I have a lot to live up to, but I'm up for the challenge."
After becoming head of the P.I. Reed Journalism School (no relation) in 2004, she later worked toward centralizing the journalism, public relations, advertising and general communications programs and created the Reed College of Media in 2014. WVU opened the Media Innovation Center in the Evansdale Crossing in 2016 as part of that move, according to the release.
She also helped create the nation's first online Integrated Marketing Communications graduate program.
Reed has been part of the WVU faculty since 1993. Before she arrived on campus, she worked as a broadcast reporter and producer.
In a radio interview with WAJR Wednesday, Reed said she had to sit on her decision to leave her long-time post.
"I had to think about it for a little while," she said. "I love what we do at the College of Media. I love my job here, but I really felt that this was a larger opportunity to serve and to have an impact beyond the College of Media; and, honestly, when [President E.] Gordon Gee asks you to do something, it's hard to say no."
"Maryanne has demonstrated throughout her career, first as an award-winning documentarian then as a visionary academic leader, that she is always looking ahead and is willing to take the necessary steps to lead into the future – even if there is some risk involved," Gee said in the release. "I am confident [in] her ability to see trends, ask the hard questions and move quickly to innovate will be of great benefit to this University as we move forward."
The DA will be interviewing Reed on Monday.