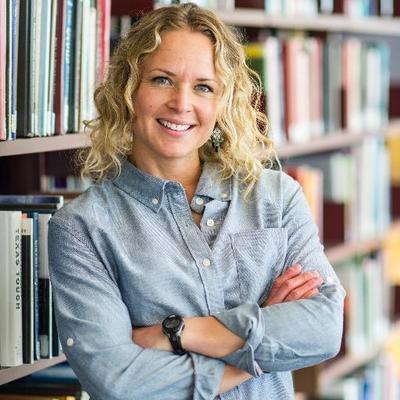 Cheyenne Luzynski is the faculty advisor of the new WVU women's hockey club and so much more.
"[Luzynski is an] invaluable member of the faculty," said Evan Widders, an associate professor and coordinator for the interdisciplinary studies program. "Her innovative teaching methods, important research on athletic leadership, and love for mentoring students have made irreplaceable contributions to the success of our programs."  
Luzynski, who is from Potterville, Michigan, said she played sports from junior high to college.
"Athletics were kind of a very formative experience for me," Luzynski said.
After going to college at Central Michigan, Luzynski got the chance to coach volleyball at a nearby college called Alma. This experience then led to her coaching basketball, track and field, and then eventually becoming the assistant athletic director for Alma.
"We had 18 varsity sports, men's and women's, and I was the only female," she said, "It reached a point, I was there for six years, that this wasn't fair. Why aren't there more women here? I need to explore this."  
From this point on, Luzynski made women in sports her main focus. She studied the historical emergence of women and intercollegiate athletics for her doctoral thesis at Eastern Michigan University.
In recent years, Luzynski took a job teaching in the multidisciplinary studies department at West Virginia University. Her official area of expertise is leadership studies, which exposes students to leadership history and theory as well as giving them practical experience through observed learning.
"Leadership is my jam. I just really am fascinated by it and love it. I see it as a mission," she said.
Luzynski is now teaching in sports management, sport history and sport philosophy classes within the multidisciplinary studies program.
Ashley Osborne, president of the  women's hockey club, said she took a class with Luzynski during the spring semester.
"That was when I kind of decided to start a hockey club. She has crazy sports background, does leadership, [is a] woman in sports [and is a] huge advocate," Osborne said.  "I was like, 'Oh my god, you're literally the perfect person for this.'"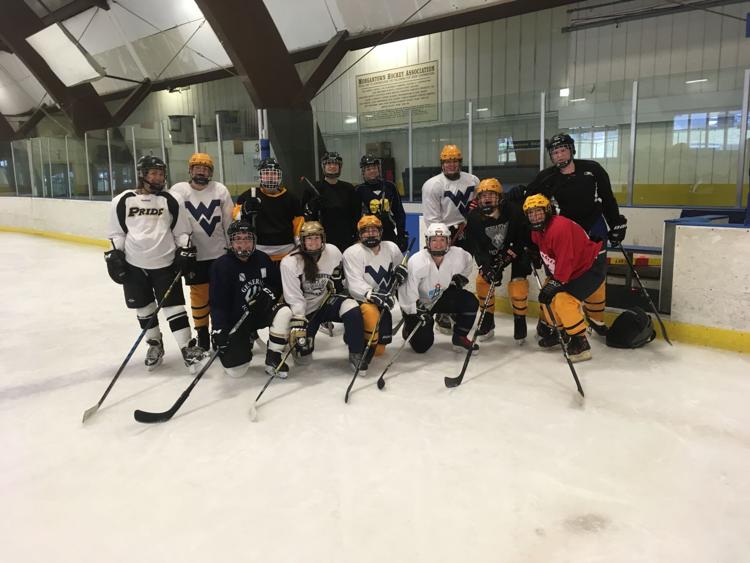 Osborne and Luzynski were on the same page for the club's main mission: to empower women.
"I think that the underlying thing here and the whole purpose of the club is to bring these girls together and have a good time," Osborne said.
The men's hockey club has helped set the women's club up, providing equipment, teaching techniques and rink availability. Currently, both clubs practice and play at the Morgantown Ice Arena.
"We are helping them as we have a great framework of how to run a club team at WVU. Ashley and Cheyenne have done a great job spearheading the effort on research and contacting leagues at this point," said Todd Gookin, president and general manager of the men's hockey club.
Luzynski said with only five days of notice with little media coverage, the first meeting brought more than 12 women wanting to join. Osborne and Luzynski also got multiple texts and emails from other women who couldn't make it but were interested. Some of those were from incoming freshmen that will be starting next fall.
"Even a freshman that's two years back, who's a current junior in high school, has reached out just because they started to see this," she said.
There are seven other colleges that WVU could be up against, including Virginia Tech and Pitt. The club is going to play at the Division III level with 14 scheduled games starting the next fall season.
Luzynski is hopeful for the future of the club.
"There's a lot of excitement and significance in playing a sport but then especially playing a sport like hockey, where the rules are very balanced with the men," she said. "It's a healthy outlet, and I would encourage anybody who's interested to follow us on social media.