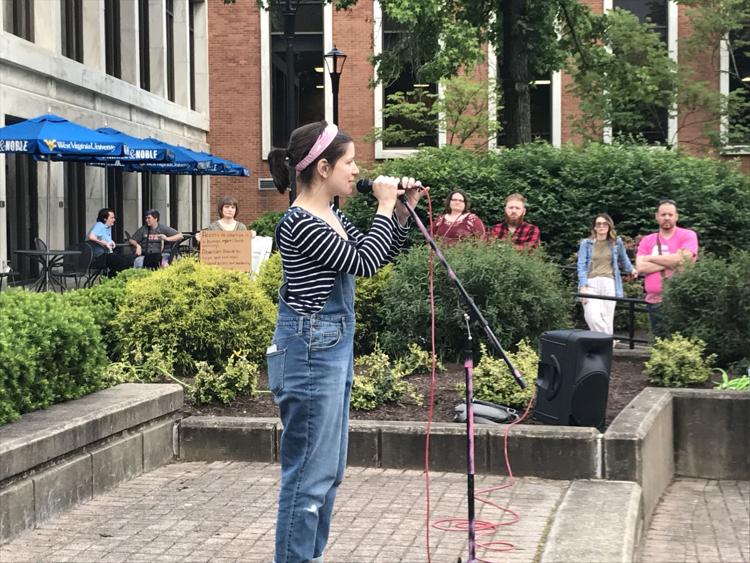 Reproductive rights activists rallied on Tuesday in hundreds of different locations nationwide, including Morgantown.
The events were held to protest recent abortion restriction bills that have been passed in states like Georgia, Ohio, Alabama and Mississippi.
About 60 people gathered in front of the Mountainlair Tuesday night to share their personal experiences with abortion. Rally organizer Ash Bray said this was done to help destigmatize the process.
"Some people just aren't ready to have a child, some people are raped, unfortunately, [and] some people can't medically have a child," Bray said. "We shouldn't be shamed for having an abortion."
Bray is a nonbinary person who uses they/them pronouns. They say the discussion around abortion has a tendency to leave out transgender people from the conversation.
"I'm trying to be a voice for other people in the trans and the LGBTQ community, and trying to normalize [getting an abortion]," they said. "There are plenty of us who have had abortions, and we shouldn't be ashamed, and we shouldn't be hiding."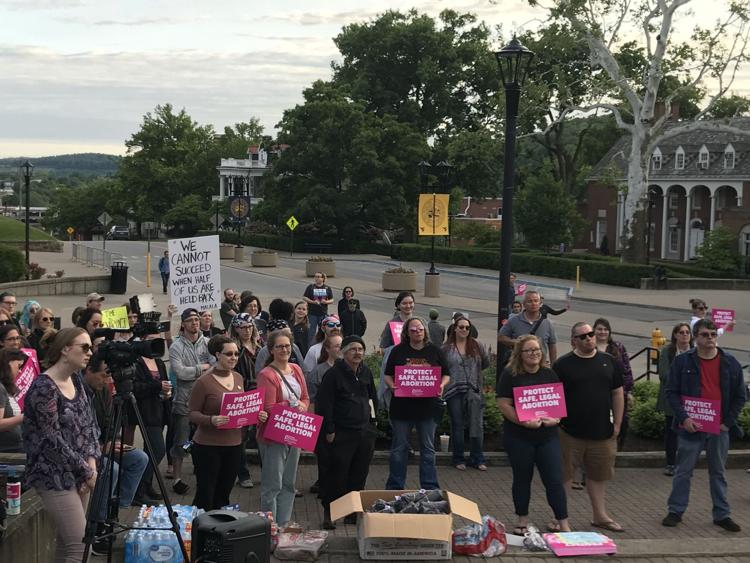 Jodi Hollingshead, a Morgantown resident, publicly shared her experience of getting an abortion.
"I won't ever forget seeing that positive sign on the test. Up until that point, I was pretty against abortion," Hollingshead said.
She said in her speech that the things she has now, like her business and a house, were made possible because she got the procedure.
"The more people talk about it, the more we'll know about it, and it'll be less scary, intimidating, [and] shameful it'll be," she said.
The abortion bans and restrictions haven't been put into effect at the time this article was published. The right to an abortion still exists in all 50 states under the ruling of Roe v. Wade.