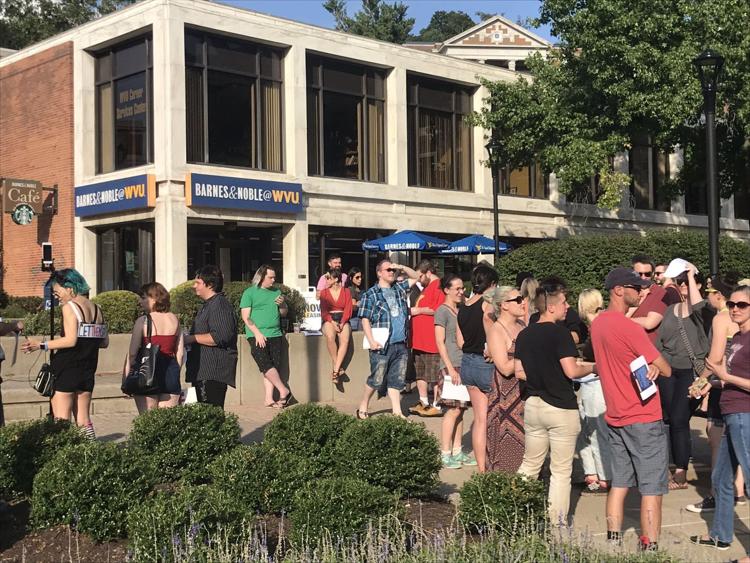 Morgantown residents rallied on Saturday against the presence of United States Immigration and Customs Enforcement in the community.
ICE activity was confirmed by Morgantown and Monongalia County authorities on Friday.  
Standing outside of the Mountainlair, criminal justice attorney Robb Livingood answered the crowd's questions for what to do if they encountered ICE. 
"You're allowed to record [what they're doing] as long as you don't impede in an investigation," Livingood said. "Get their name, badge number and the vehicle's identifying number. Get as much of that information and record it… especially if they're behaving badly."
Francisco Ariet, a Morgantown resident, called for action.
"[We need] to hold the police and city council accountable," he said. " There's no excuse that ICE was able to operate with just a little memo sent to the police force."
West Virginia House of Delegates Rep. Danielle Walker, D-Monongalia,  issued a statement on Facebook on Friday while she was away from Morgantown.
 "I'm sharing the rights of our neighbors with my Facebook family and friends. I don't know how I would cope knowing I wasn't coming home to my 2 Kings and my mother. I could only imagine the fear of the unknown," she said.
WDTV received this statement from an ICE official:
"ICE is not currently conducting any large scale operations in Morgantown, however ICE does conduct targeted enforcement operations in compliance with federal law and agency policy every day in West Virginia and across the nation."