Feline Veterinary Care of Morgantown is the first and only feline-focused practice in West Virginia and offers a range of specialized techniques to eliminate anxiety for cats in the clinic.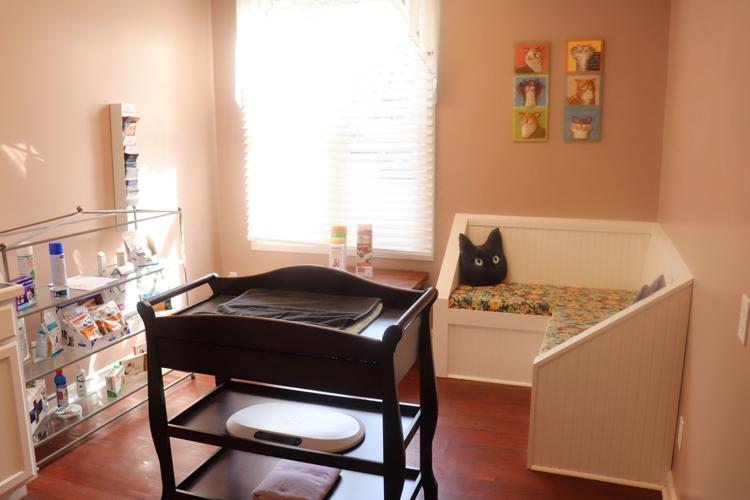 "In general, most small animal clinics practice on both cats and dogs, and a lot of veterinary medicine is dog-focused first and cat second," said Dr. Bryce Gilson, a veterinarian at the clinic. "I am the only doctor right now that is here full time, so I don't see dogs at all. This allows me to give a deeper, more conditioned practice towards felines."
The clinic is currently working on becoming feline-friendly certified, which is a program through the American Association of Feline Practitioners. The Feline Association has feline-friendly handling techniques that all of the technicians at the clinic are trained in.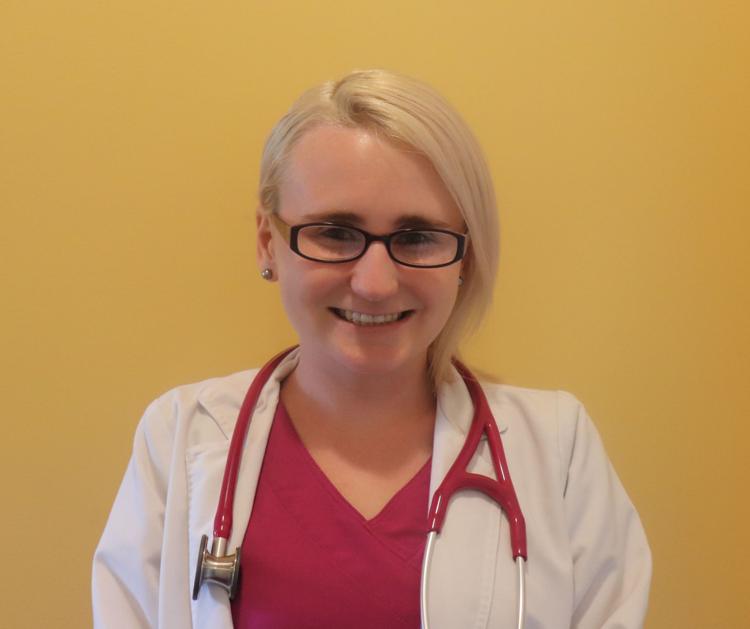 "The staff here are very used to cats, we get plenty of nice kitties, but plenty of more difficult patients that they are used to handling," Gilson said. "I feel we are able to do more with those [more difficult] cats in general, than maybe a lot of other places. Ultimately, sometimes you do have to use medications to calm them down, but we try to avoid that here."
One traditional method to handle cats is to scruff them, or to firmly grip them by the loose skin on the back of their neck to cause a freeze response. While the response works, it does so because the cat is scared and will not help with the next visit, according to Gilson.
"It is about minimal restraint and a lot of times we are just placing our hands gently on the back of their neck," Gilson said. "When I am examining them, I will tell my technicians, 'You don't need to hold them still, let them walk. I can move with them.'"
However, with feline practice, not only is it about handling or knowledge base, but it's also important to keep the environment in mind, said Gilson.
"In our waiting room, it is peaceful and quiet," said Dr. Jesse Fallon, veterinarian at Feline Veterinary Care of Morgantown.
One of the main contributors to a cat's anxiety at the vet is barking dogs and dog smell, said both Gilson and Fallon.
"Even over at Cheat Lake [Animal Hospital], when I worked there for a little bit, owners would give their cats medication to calm them, and they would be just fine in the car but as soon as they heard a barking dog it took away the effect, so that's huge," Gilson said.
When you walk into the Feline Veterinary Care of Morgantown, every room is painted a light color and laptops are stationed in each exam room to play piano music to lower stress in the cats.
"They have done studies with animals and pastels are more appealing; they are less harsh to them," Gilson said. "Having surfaces for them to jump on or hide underneath additionally in the exam rooms is nice."
The Feline Veterinary Care of Morgantown is a partner organization to the Cheat Lake Animal Hospital and is located in Sabraton at1821 Sturgiss Ave.
"We'd love to have residents come out and see what our clinic has to offer," Fallon said. "It's a facility that our area needed dearly."