As restaurants reopen outdoor and indoor dining as part of West Virginia's "The Comeback" reopening plan, Morgantown restaurant owners and customers are adapting to new dining experiences.
Restaurants must follow social distancing guidelines including a maximum 50% capacity, six feet between parties and capped dining parties at six. The guidelines also require the use of disposable plates, utensils and menus. 
Chris DeFazio, co-owner and brewer at Morgantown Brewing Company, said his restaurant operation has had to adjust in order to meet the guidelines and stay in business.
"If we had kept our business exactly the same way it was, we would have had to permanently close," DeFazio said.
Morgantown Brewing Company switched from a table service model with servers to a fast, casual model with a checkout counter for customers to order at. The restaurant has limited its drink menu down to six types of beer instead of 10, and is offering a limited food menu. 
DeFazio said the restaurant can't serve as many customers as before, but has adapted to make the business financially viable. The restaurant employs a staff of over 40 and is gradually bringing more back as demand picks up.
Black Bear Burritos has seen its costs rise as it work to meet the state's guidelines. In an email, owner Jason Coffman said the restaurant purchased to-go supplies, masks, gloves and sanitizers to protect their staff and customers. Nationwide food shortages, such as chicken and beef, have also increased costs.
The restaurant remains hopeful, but customers are showing up at a fraction of pre-pandemic levels, according to Coffman.
Morgantown resident Sher Yip said he loves the city for its many small restaurants. Since the pandemic began, he's been ordering from local restaurants almost every day.
Now that indoor dining is reopening, he plans to continue ordering carryout. He said he isn't scared, but that he doesn't have a reason to go to a restaurant.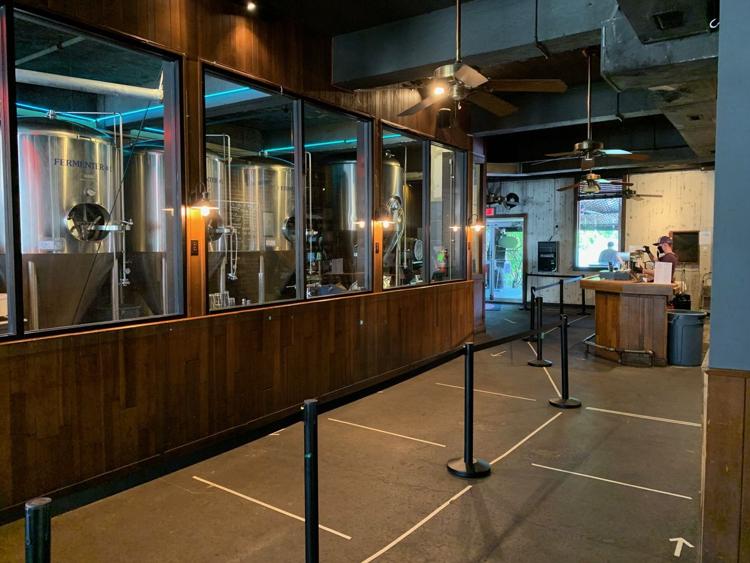 "Them opening up isn't for us to sit there for hours and enjoy a few beers," Yip said. "They're opening up because they need money. They need us to have a high turnover rate."
Yip enjoys going to restaurants for the experience of eating with friends and having a good time. He says eating at home has given him more time to focus on the food and to try new restaurants; however, Yip says there's one dish that just isn't the same at home.
"When you get pho to go, by the time you get home it's cold," Yip said. "It's not that steaming hot bowl of soup."
He looks forward to the day when he can go back out and enjoy the full restaurant experience. Yip said ordering takeout is the best way to ensure the restaurants he loves will stay in business. 
Susan Chipley of Cheat Lake and her husband are regulars at The Grind, a coffee shop on Willey Street. She said they usually spend both weekend mornings there, eating sandwiches and sipping coffee to start their day. 
Due to the coronavirus pandemic, the pair has not been able to go to The Grind. On Saturday, Chipley and her husband returned for the first time in two and half months. 
"Being able to get back to our regular spot, a place that we love, was awesome," Chipley said.
They sat outside at tables spaced at least six feet away from other customers and enjoyed breakfast sandwiches and iced coffee. The Grind has also installed a plexiglass shield between customers and staff when ordering. 
Chipley said she's missed social interactions from going to restaurants.
"It was good to be out and about again," Chipley said.
DeFazio said for himself and other small business owners, this is a very difficult and stressful time. He's thankful for the community's support to help keep them in business.
He asks that guests be understanding and patient as they adapt to the changes together, and said "We'll try our best to make sure you have the best experience you can."