Life in Morgantown is picking up again as students flood the city for another semester at West Virginia University. Meanwhile, local law enforcement is coming up short-handed.
Danielle Trumble, deputy mayor and fifth ward city councilor, brought attention to Morgantown Police Department's lull in police applicants during a city council meeting last month. Local police departments are currently working towards bringing their numbers back up without having to limit their coverage of the city.
Morgantown Police Chief Eric Powell said that he has 76 allotted officer positions, with only 59 of those positions filled at this time. He said the shortage has been an ongoing but gradual trend, although lately it has become more pronounced.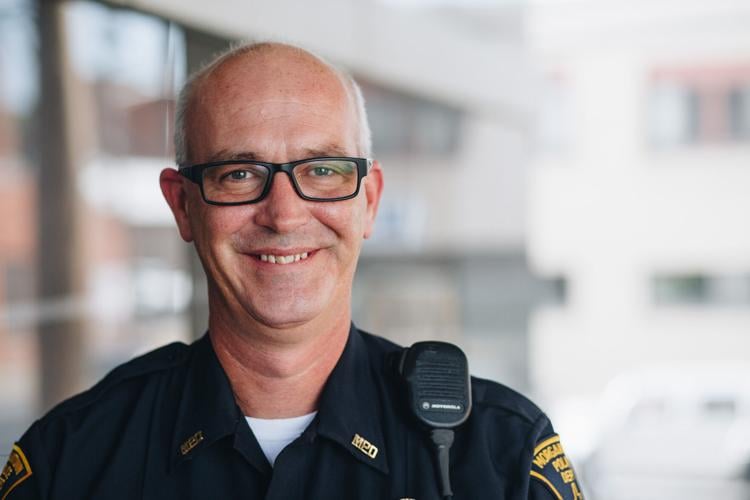 Powell said the reason for the shortage is a combination of a high attrition rate from retiring officers and those seeking employment elsewhere, as well as an inability to quickly certify officers due to the West Virginia Police Academy temporarily closing during the COVID-19 pandemic.
Powell said he suspects the decrease in the number of applicants is also due to a decline in interest because of the danger associated with being an officer and an overall growing stigma of officers being "aggressive" or "biased."
Sherry St. Clair, Chief of the University Police Department at WVU said that the University is experiencing a similar shortage, with only 36 out of the 49 allotted officer positions filled. Almost two years ago, there were 57 available officer positions, although St. Clair has made eight of those positions into Campus Safety Officers, unarmed officers that pick up enforcement around campus.
Beyond hiring new officers, St. Clair said the UPD turnover rate is still higher than it was before the pandemic. In 2019, the department lost five officers and has lost 32 in the years since, with some of them moving to part-time to work in other departments.
"In our job, you work all kinds of hours, you work weekends, you work holidays. It's hard on a person, especially someone who has a family," St. Clair said.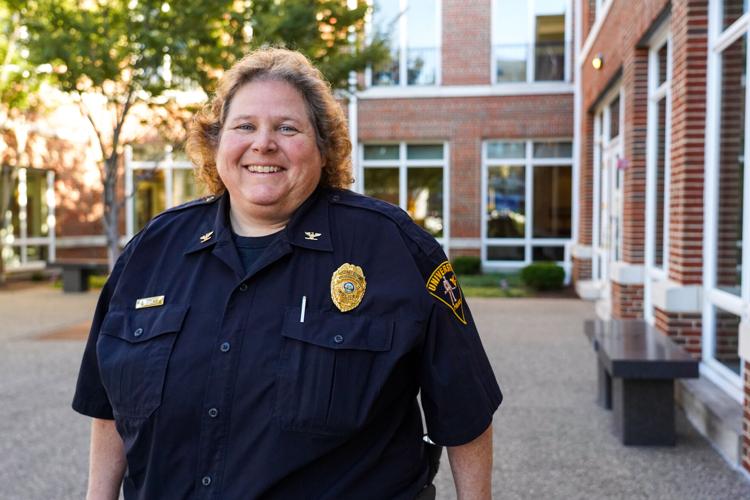 To encourage more officers to join the UPD, the University has raised officer salaries to be a more competitive pay, starting at $22 an hour for an untrained campus safety officer and going up to $23 after an officer completes the academy, with some increases in the first three years.
UPD has also changed officer shifts so they can take more time off in a row, have vacation, sick days and benefits.
Powell said MPD has "streamlined" the applications process by increasing the frequency of officer testing. The department has also started an outreach program, in which senior staff communicate with potential applicants to guide and encourage them through the process.
MPD now has a study guide for applicants to use to help them pass their training, as well as a website to provide applicants with a "snapshot" of the department.
At the moment, Powell expects four officers to start the academy in January.
As far as coverage goes, neither St. Clair nor Powell think their service will be greatly affected by the shortage.
For UPD, St. Clair said filling positions is a matter of moving personnel from other departments to shift-duty around campus.
Powell said MPD still has an average response time to 911 calls of three to four minutes. As far as helping UPD with campus coverage, Powell noted that officers will be stretched thin and that officers for special events will need to be used more "efficiently."
He said other agencies have reached out saying they are unable to respond to as many 911 calls due to a lack of staffing, but MPD has not reached that point and will continue to prioritize calls.
"Service is not diminished," Powell said. "We are still out there, answering calls, resolving problems. If you have a doubt about calling the police and the reason for your doubt is because of staffing issues, and you think it's not important enough, call anyway. We will try to help you in any way we can. Do not let whatever thoughts you have about our ability to respond inhibit you from calling the police."
Officer applications can be found at City Hall or on the Morgantown city website.