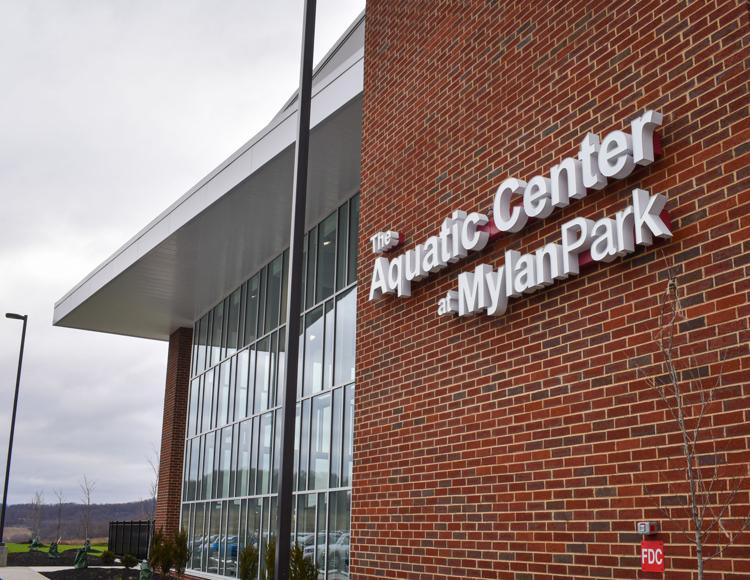 The WVU swimming and diving teams moved from the WVU Natatorium to the new Aquatic Center at Mylan Park in Fall 2019.
"The transition from the Nat to Mylan Park was definitely a game changer," said Joshua Madzy, sophomore member of the WVU men's swimming and diving team. "The new facility offers us a ton of awesome opportunities we didn't have before at the Nat."
The new $48 million aquatic facility is home to a 50-meter Olympic competition pool, seating for 1,200 spectators and includes a diving pool and tower, a warming pool, therapeutic pool, a family water park, an outdoor sun deck, two wet classrooms, a cardio fitness room, training space and locker rooms, according to WVU athletics.
"For our purposes, for athletics, obviously it's a competition-sized pool, a diving well, the diving boards and towers and it gives us a place where our team can practice all at one time," said Shane Lyons, director of athletics at WVU. "With the current pool [Natatorium] that we have, which was 25 meters, we had to break up practices and all that so this gives us a competition area, as well as a practice area."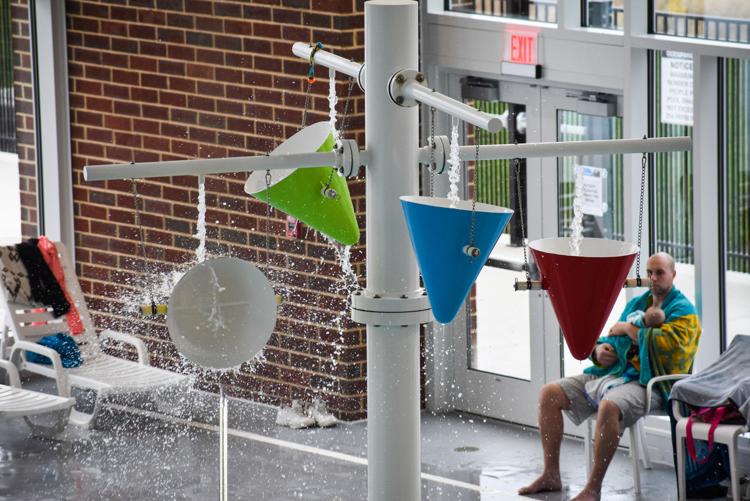 Madzy said the new facility provides the team with certain amenities that they didn't have before at the Natatorium and that the aquatic center offers much more practice space.
"At the Nat, we often had to have two separate practices to fit the whole team, but now at Mylan we can all practice together as one team with only two or three people in each lane," Madzy said. "We also have a hot tub and cold tub, which helps us to be able to recover better than before. It is also really nice for the divers now that they can train on the platforms."
Lauren Beckish, sophomore member of the WVU women's swimming and diving team, said everyone was in awe of the large, new pool and facility when they first arrived there for practice.
"When you swim in a big pool, at least for me, I always feel like I am on top of the water more when I swim, and I definitely got that feeling as soon as I dove in," Beckish said. "There was also a lot of light compared to the dark Nat and so much space. The locker rooms seemed so professional, and the fact that we had our own training room was awesome, too."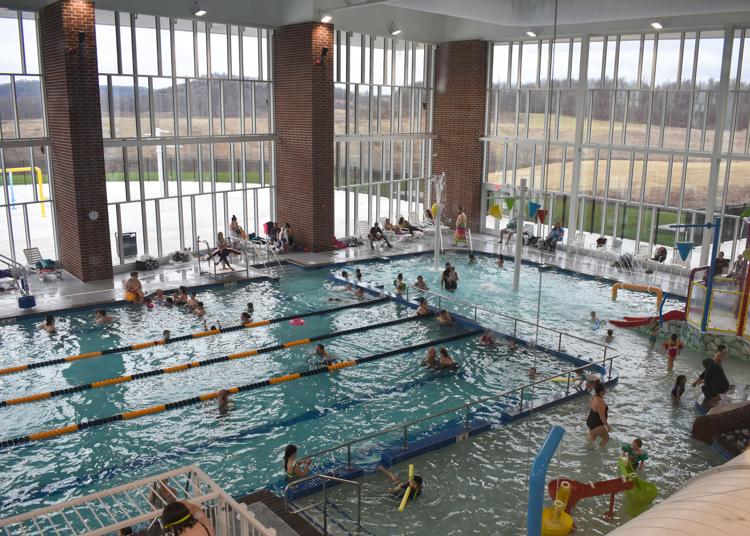 Lyons said the facility will help with recruiting as well for the WVU swimming and diving teams.
"Obviously student athletes, when they're coming to a new university, they're going to look where they're going to compete and train, and our pool was obviously getting up there in the age factor, and so this gives us something to recruit top notch swimming student athletes and diving student athletes, both men and women, to the University," Lyons said.
The aquatic center was also built for the Morgantown and Monongalia county community and to attract national events to the area.
"We don't have that [an indoor aquatic facility] here in Morgantown, so it gave us an opportunity to build an aquatic center community based," Lyons said. "It also includes a community sized pool, which is the splash pads, the slides, there's swimming lanes over there as well for the community, but it also gives us an opportunity as a community to attract national swimming events in here of 18 and under groups that have swim clubs. We'll be able to host a Big 12 championship and, if it's the right opportunity, we may have chances to host NCAA diving championships."
Planning for the aquatic facility started in 2015, and construction began in August 2017. Funding for the facility came from the Ruby McQuain trust, WVU and the Mylan Park Foundation.