In a long-awaited process, people ages 21 and older can now wager on sports online in the state of West Virginia.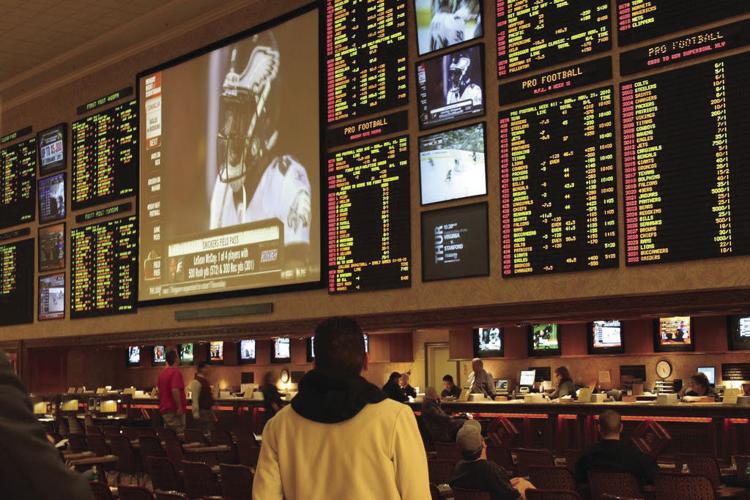 Delaware North, which owns and operates the Mardi Gras Casino & Resort in Cross Lanes and the Wheeling Island Hotel-Casino-Racetrack in Wheeling, partnered with Miomni Gaming to launch BetLucky.com, which also has an app— West Virginia's first online and mobile sports wagering program. The first day of the service was Dec. 27.
"We are focused on delivering on the promise of integrated destination entertainment and convenience gaming," said Luisa Woods, vice president of marketing for Delaware North's gaming division, in a press release. "The partnership with Miomni will allow us to serve a new market of casino operators anxious to benefit from gaming expansion cost-efficiently, while increasing the visibility of their brand, deepening their customer relationships and enhancing the quality of their service offerings."
According to the FAQ section on betlucky.com, in order to use the service, you must first scan some form of government issued identification and fill out the registration form. Then, you can deposit funds into your account, either through the app, or in person at one of the two casinos or at a select few convenience stores throughout the state. After that, you're ready to place wagers. "The platform was designed to be flexible, easy to use and reliable, with innovative features designed specifically to engage and entertain U.S. sports fans," Woods said. "Patrons at the casinos can use the app or the betting tellers in the sportsbooks."
After the West Virginia Legislature passed the West Virginia Lottery Sports Wagering Act in March 2018, the wheels started spinning to bring wagering to people throughout the state. Five different casinos opened in-house sports betting operations during 2018.
Starting off, the operations have been profitable. According to a press release issued by the WV Lottery, the state received a tax of $29,541.75 from the first official weekend of sports betting at the Hollywood Casino at Charles Town Races last September.
In an interview earlier this fall, West Virginia Lottery director John Myers talked about how the state's economy will benefit by the ever-growing endeavor.
"I believe the addition of sportsbooks at each of our casinos will attract outside visitors to our state, and the hope is, when those people travel here to play, that they will also buy lodging, meals and make other purchases while visiting that will definitely have a positive impact on the economy," Myers said.
Of the five states that border West Virginia, only Pennsylvania currently offers sports gambling services in some capacity. However, with Pennsylvania's Hollywood Casino at Penn National Race Course starting operations in mid-November, West Virginia has had the most time to iron out wrinkles in the process.
"Our patrons are going to enjoy these spaces in the casinos and everything else we have to offer in terms of hospitality and entertainment," said Kim Florence, regional president and general manager for both Wheeling Island and Mardi Gras, in a press release. "We are eager to welcome people from throughout the state and the regions surrounding West Virginia to try a new experience at our casinos."