Former state Senator Richard Ojeda announced on Friday that he'll end his bid for the presidency after just 12 weeks in the running.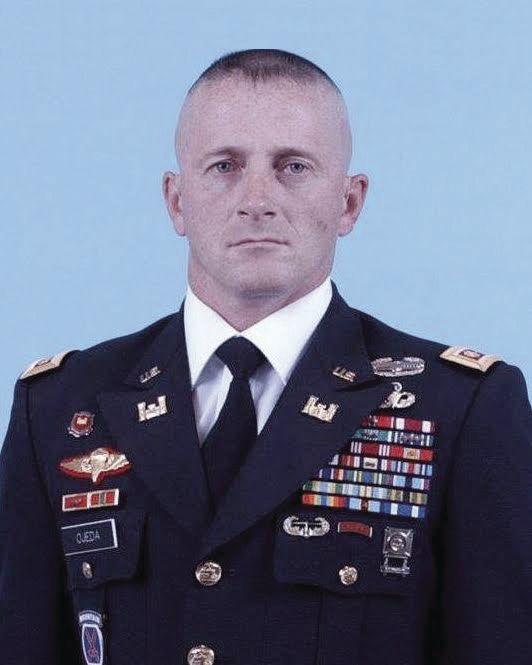 Ojeda, who resigned from his state senate seat 11 days ago to focus on his presidential run, said in a statement to The Intercept and The Young Turks that he didn't think his chances going forward were high.
"I don't want to see people send money to a campaign that's probably not going to get off the ground," he said. 
In the 11 weeks Ojeda was a presidential candidate, he made numerous appearances in Iowa on campaign visits and on media talk shows and even took to the streets with striking public school teachers in Los Angeles. 
In the statement, Ojeda thanked his volunteers and supporters for their work on his campaign.
"The indications were very positive from an overwhelming response to our videos, to thousands of volunteers and a level of grassroots fundraising support that grew every day," he said. "However, the last thing I want to do is accept money from people who are struggling for a campaign that does not have the ability to compete."
Ojeda wrote in a Facebook post on Friday that an announcement concerning his future would be on the way soon. 
"I want you to know, though, that my fight does not end! I may not have the money to make the media pay attention but I will continue raising my voice and highlighting the issues the working class, the sick and the elderly face in this nation," he wrote. "I expect to have an announcement very soon about what my next steps will be."
In the 2020 election, a U.S. Senate seat and the governorship will be on the ballot in West Virginia. Sen. Shelley Moore Capito, R-W.Va., will likely seek a second term in office, and Gov. Jim Justice, R-W.Va., announced his re-election bid Jan. 7.
A run for the Senate seat would complete the political trifecta for Ojeda, who before failing at a presidential bid, lost a U.S. House of Representatives election to Rep. Carol Miller, R-W.Va., in the 2018 election. Ojeda lost by about 13 points in a district President Donald Trump carried by 49 points in 2016.
In Ojeda's resignation letter from the state Senate, he asked Justice not to appoint a friend or lobbyist to fill his seat. The governor, however, appointed Sen. Paul Hardesty, D-Logan, a registered lobbyist that has worked for multiple organizations owned by the Justice family.
Numerous West Virginia media outlets reported Ojeda was upset over Justice's selection and that he called Senate Minority Leader Roman Prezioso, D-Marion, and asked if there was any way to rescind his resignation.
Justice, who ran as a Democrat in 2016, will now have to face one in the general election if he is not beaten in a primary battle. So far, just one Democrat, Stephen Smith, a community organizer from Kanawha County, has announced a challenge to Justice.