Richard Ojeda announced his resignation from the legislature on Monday to focus on the 2020 presidential election.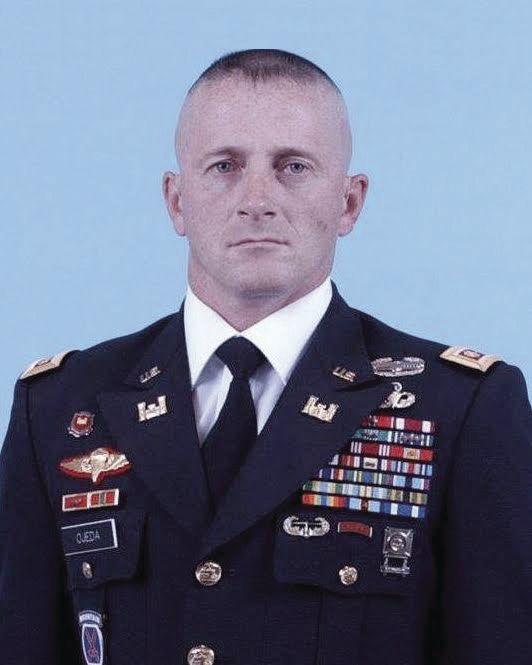 A former state senator, Ojeda sent a letter to Senate President Mitch Carmichael, R-Jackson, detailing why he was leaving the post.
"I do not resign lightly nor out of anger or surrender, but because it would be unfair to leave this seat empty, with no voice for my district as I pursue my charted course," Ojeda wrote.
Ojeda held the 7th District seat since first being elected in 2014. After failing to capture the 3rd Congressional District seat in the 2018 election, he became one of the first Democrats in the country to announce his bid for president.
The Logan County Democrat made headline after headline in 2018, from his work in the state Senate to legalize medical cannabis in West Virginia, to being the most vocal supporter of the teacher's strike and to nearly capturing a U.S. House of Representatives as a Democrat in a district President Donald Trump won by nearly 40 points in 2016.
Ojeda mentioned both the teacher's strike and marijuana legalization in his resignation letter.
"[I]t is my sincere hope that the promise made by the governor to our teachers for the additional raise and PEIA cash infusion will be passed in a clean bill," he wrote. "A bill that will not attack their hard-earned tenure."
Gov. Jim Justice proposed another 5 percent pay raise for West Virginia teachers and other public employees and an additional $50 million in funding to PEIA during his State of the State address last week. He plans to use money from the state's nearly $200 million budget surplus.
"At least working side by side with Russell Williams, learning about the many non-addictive pain management benefits of medical cannabis, I am glad we sensibly became the 29th state to legitimize this natural, God-given plant," Ojeda wrote.
Williams is a member of the West Virginia Medical Cannabis Advisory Board created in 2017. 
Ojeda's main objective in legalizing medical cannabis was to find alternate pain solutions for military veterans, which he also said served as a partial solution to West Virginia's opioid crisis.
Now, Justice must appoint an interim legislator to fill Ojeda's seat. The seat's term ends in 2020.
"I sincerely hope that the Governor remains honorable to his office, does right by my constituents and selects a strong Democrat. One who is not a lobbyist or a friend. One who stands proudly and honestly for the district," Ojeda wrote in closing. 
Ojeda, according to his Twitter account, has been on the ground in Los Angeles, California, participating and talking to protestors in the L.A. teacher's strike this week.