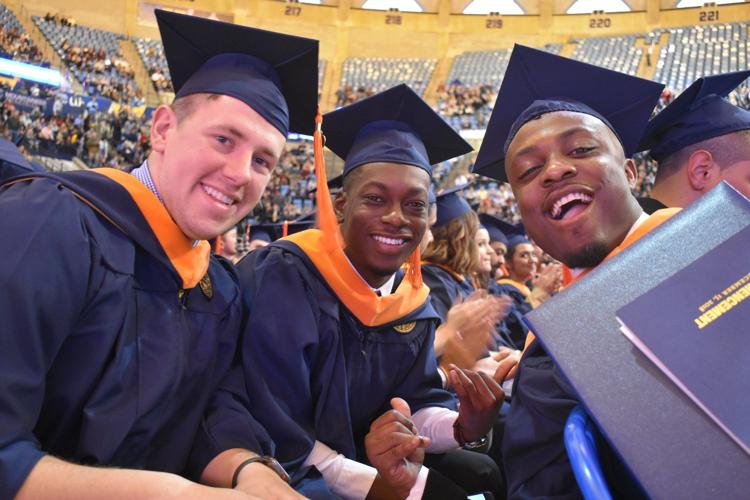 A petition for WVU to have a physical commencement ceremony has received more than 2,500 signatures and counting. 
The petition, which is on change.org and is directed at the office of WVU President E. Gordon Gee, is titled "To NOT Cancel WVU 2020 Commencement, Postpone if Needed!" The University is currently evaluating what to do with May commencement, with a decision to be announced on Wednesday.

Kyle Kalomeris, a WVU senior from Holly Springs, North Carolina, created the petition. He is in the first graduating class of the health informatics and information management program. 
"No one in my family has graduated from a university, so I'll be the first Kalomeris to graduate," he said. "I was really excited to have my family cheer for me."
The University of Pittsburgh and Ohio State postponed its spring commencement ceremony. The University of Pennsylvania moved its graduation online.
"I don't want to see it getting canceled and the class of 2020 not being able to walk across the stage and sing 'Country Roads,'" Kalomeris said. 
Kalomeris said he can't imagine a physical graduation being in the spring. The point of the petition is to encourage the University to postpone the commencement ceremony to a later date. 
"In no way did I make the petition out of spite of what's going on in the world, because I totally understand the crisis," he said, referring to the coronavirus pandemic.
He said having a physical commencement is more rewarding than a virtual one. 
"This is the one thing that everyone should experience," he said. "It's not something that should be done virtually."