West Virginia University's PRT system reopened Monday after over a year of COVID-19 closure and now offers several new features to passengers.
For decades, the PRT has served as the primary form of transportation for students on campus, but for the first time this semester, roughly half of the undergraduate population will have never ridden before.
And while the shutdown of the PRT was an inconvenience for students, Jeremy Evans, director of transportation, said it allowed his department to catch up on routine maintenance and track repairs.
Each PRT car undergoes maintenance every 3,000 miles in a typical year, according to Evans. This often leads to a huge backlog of repairs.
"It's kind of hard to keep up, and we were able to kind of catch up on all that maintenance," Evans said. "Along with that, we made some upgrades to the vehicles themselves."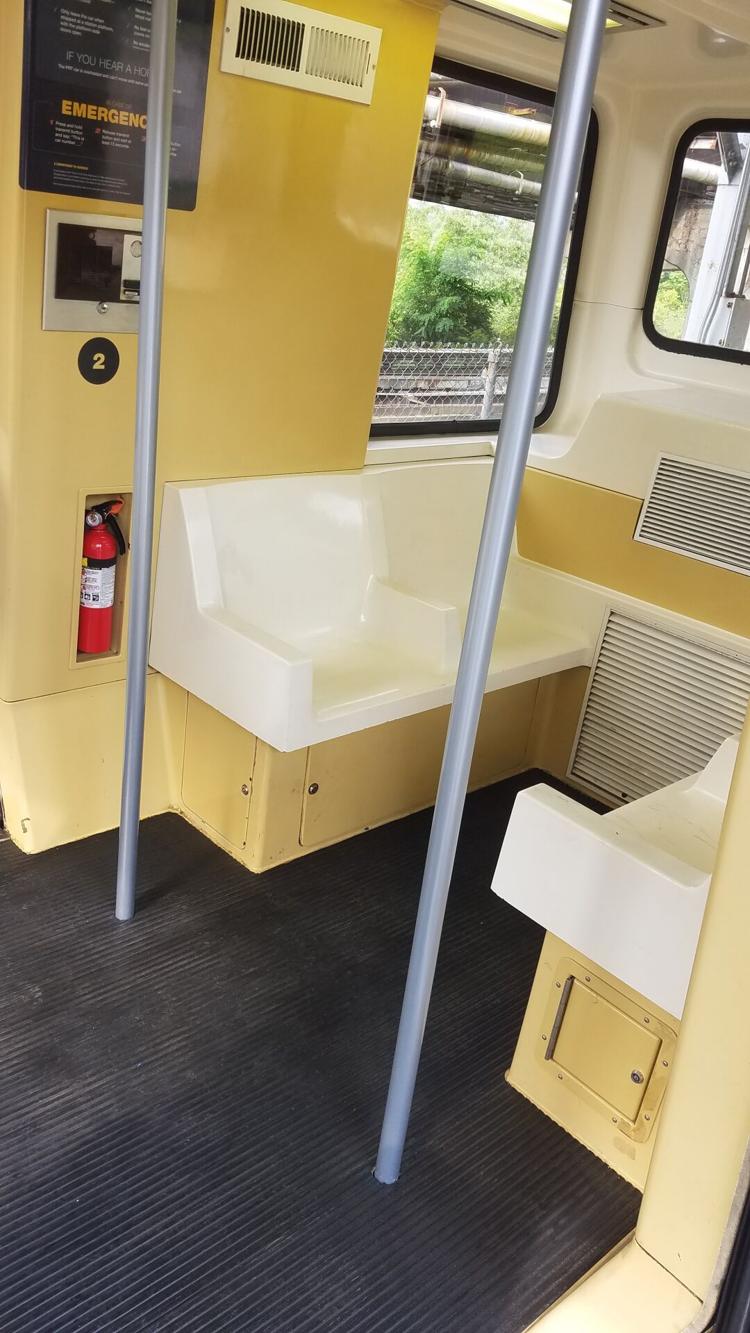 Over the summer, Evans said larger tires were added to each PRT vehicle to solve a common issue caused by overcrowding.
An updated speaker system will sound if the maximum weight is exceeded in a vehicle.
"One of our biggest issues was kind of PRT vehicles coming off the rail," Evans said. "As the vehicle would get overweight or get too much weight on one side, the tires would kind of give and flex and allow that vehicle to come out of the rail."
Passengers will now have a better idea of PRT arrival times as well.
According to Evans, new signs will display the estimated time it will take for a PRT car to arrive at a given station across campus.
Prior to this, a vehicle's arrival time was mostly a guessing game for passengers.
This summer also marked the final steps in implementing the PRT's new wireless system, provided by Thales Group—a multinational French company.
In 2014, WVU awarded Thales a contract to modernize its PRT network by implementing an automatic fare collection system, replacing older systems that had been operational since 1975.
Evans said these changes increased both the PRT's safety and efficiency.
Since the PRT made its debut, it has primarily worked under two modes of operation — demand mode and schedule mode. Demand mode allows passengers to select a specific destination on campus, whereas schedule mode makes a series of stops along a specific route.
According to Evans, schedule mode has been used for the last two years, but his department began testing demand mode again this past year.
"Some folks have never even seen demand mode, but demand mode was really what made the PRT famous," Evans said. "We're going to start off the year kind of testing and running demand mode to make sure that it runs efficiently as what we call schedule mode."
Evans also confirmed the University will not be outsourcing buses now that the PRT will be running at full capacity. During the last academic year, he said WVU ran an average of 34 buses a day to compensate for the loss of the PRT.
"Now keep in mind, I mean, if things change with the delta variant and things like that, that's all subject to change based on conditions," Evans said.
At this time, masks are required for all passengers on any form of public transit—including the PRT—according to state and federal mandates.
The PRT's hours of operation are 6:30 a.m. to 10:15 p.m. on weekdays and 9:30 a.m. to 5 p.m. on Saturdays.