The West Virginia Senate Education Committee quickly advanced a massive bill on Friday aimed at legalizing charter schools and increasing teacher pay, making it harder for teachers to strike and giving tax credits to teachers who pay out of pocket for school supplies.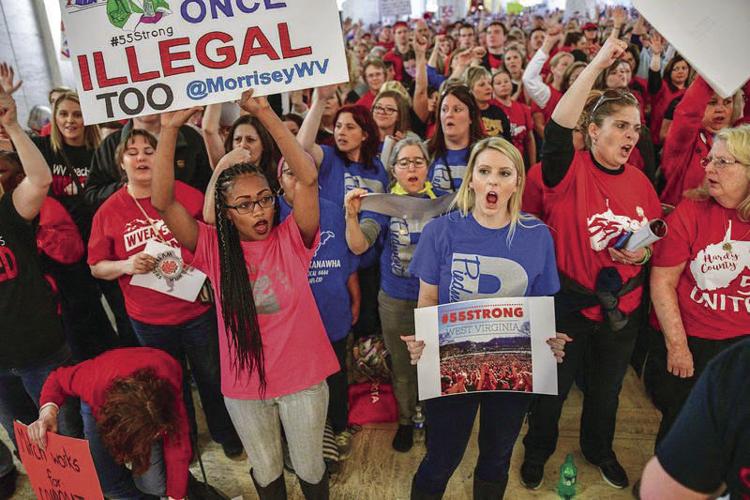 Just one day after the 144-page bill was available to the public, the education committee voted 7-5 to advance it, all present Republicans voting for and all Democrats voting against it. The bill now heads to the Senate Finance Committee.
West Virginia is currently one of the few states in the country that still does not permit charter schools, which are publicly funded schools but are run independently. 
Monongalia County Commissioner Tom Bloom posted on Facebook Sunday that seven schools in Monongalia County; Cheat Lake Elementary, Mason Dixon Elementary, Mylan Park Elementary, North Elementary, Skyview Elementary, Suncrest Middle School and Clay Battelle High School, would be eligible to receive charter status if this bill would pass. 
Fred Albert, president of the American Federation of Teachers-West Virginia (AFT), the state's largest teachers union, told the Huntington Herald-Dispatch earlier this month that the AFT would strongly oppose the legalization of charter schools. 
"These kinds of things get in the way and divert attention from what really needs to be focused on, and that's the support of our public schools," he said.
The AFT, along with many other West Virginia teachers unions, are holding a news conference at 11 a.m. Monday in response to the bill, according to WV MetroNews. 
The bill does include Gov. Jim Justice's promised 5 percent pay raise to public school employees. It also gives more leeway to counties in distributing pay to its employees.
And as a deterrent to future work stoppages, the bill states that if schools are closed for a strike, which happened for 14 days in the spring of 2018, pay would be suspended until schools reopened. 
The bill also contains a nonseverability clause, which means every provision in the bill must pass, or it ultimately fails.