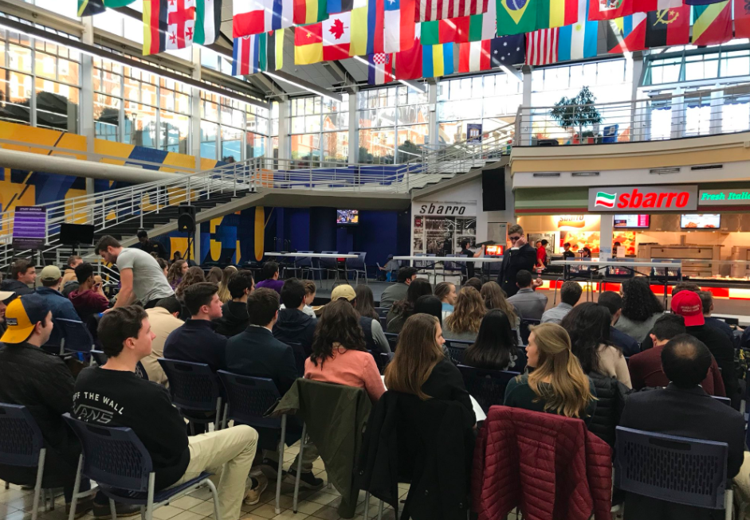 WVU SGA had its election debate Tuesday night with a full house in the Mountainlair.
The debate started with senator candidates from each campaign presenting their individual platforms in a single minute 
The three different tickets running are:
Tyler Brewster and Sydney Luther- Progress Campaign
Michael Quinlan and Riley Keaton- For the Rest of Us
Isaac Obioma and Abbi Yachini- Unity WVU
Following the senators' speeches, the presidential and vice presidential candidates took to the stage to debate.
Some of the issues discussed Tuesday night were:
Inclusivity and diversity

Accessibility

Greek life

Tuition increases

The inclusion and retention of freshmen and first generation college students

Pedestrian safety

Transportation accessibility

Making SGA more accessible to the student body
For the last two years, SGA presidential candidates have gone unopposed.
Current SGA president Blake Humphrey said he was excited about the amount of people running for office this election cycle.
"We have three students running for president, three students running for vice president and 50 plus students running for student assembly," Humphrey said.
During last year's election, only 2 percent of the student population voted.
The polls open tomorrow at 9 a.m. and close Thursday at 4 p.m. Results will be announced Thursday at 7 p.m. in the Mountainlair Food Court. 
This story is still being updated. Check back later for more!