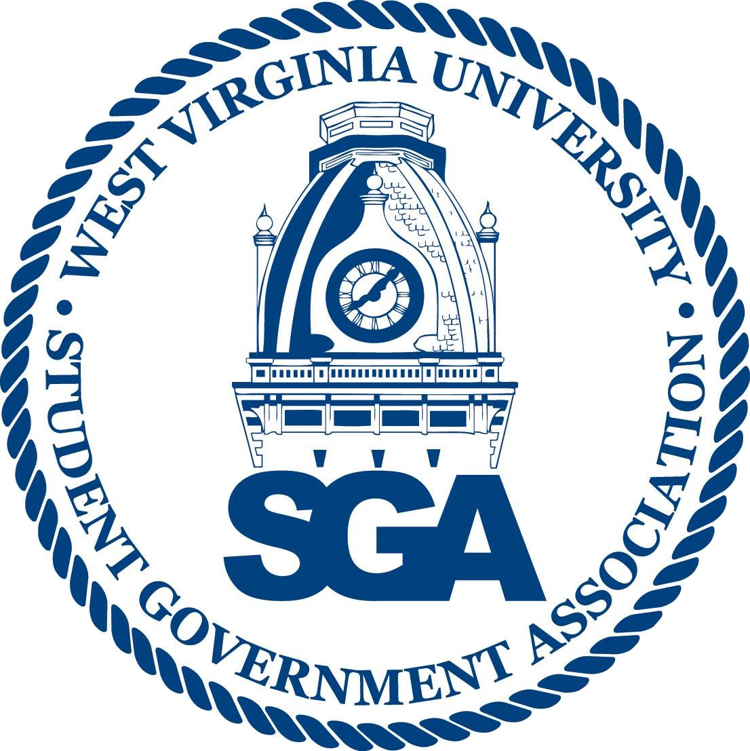 A WVU SGA presidential candidate had 150 signatures removed during the election's signature process by the Judicial Court.
In a written court decision dated March 1, Isaac Obioma was charged with "dishonest and unethical practice which tends to corrupt and undermine our system of free elections."
During a judicial hearing on February 22, Obioma faced two charges.
One was for gathering signatures during instructional time.
The other was for "dishonest and unethical practice which tends to corrupt and undermine our system of free elections," for not revealing to Elections Chair Lexi Brown all the classes where he had collected signatures.
Only the second charge was upheld.
On Feb. 19, Obioma received signatures in two classrooms. To become official SGA president and vice president candidates, 1,000 signatures must be received from students on WVU's Morgantown campuses.
While elections code does not explicitly disallow collecting signatures in a classroom, Brown sent a message saying not to collect signatures during "instruction time" to Obioma's running mate, vice president candidate Abbi Yachini.
Brown sent this message the day before Obioma collected signatures from the classrooms.
According to the court decision, "There is undisputed photographic evidence Mr. Obioma was gathering signatures while a professor was clearly lecturing in the background in at least one Classroom."
Kennedy Roberts, an agent of the Quinlan-Keaton presidential campaign, filed a complaint to the Elections Chair about this collection of signatures.
Later the same day, Obioma collected signatures in a second classroom, leading Roberts to submit a second complaint.
After receiving the first complaint, Brown asked Obioma if he had collected signatures from any other classes except the first one.
Obioma responded over text, "No more to report!"
The first charge of gathering signatures during instruction time was dropped because "there is no language anywhere in the Elections Code which bars the gathering of signatures in classrooms, either during lecture or outside of it," according to the Judicial Court.
According to the Judicial Board documents, the second charge was upheld because, "Obioma misrepresented what additional signatures he had collected and hoped his conduct in this second classroom would somehow escape notice."
The Judicial Board also urged SGA to reexamine election code rules about gathering signatures in classrooms.
Brown said this incident highlights the "grey areas" currently in the election code.
Next year, some parts of the election code will be clarified, such as when students can actually collect signatures in the classroom, according to Brown.
Currently, election code only restricts campaign materials from being posted in classrooms.
"We're going to put more firm terminology within the election code, so there aren't any discrepancies within the interpretation," Brown said.
Obioma said miscommunication caused this incident.
While the vice president did receive word not to get signatures during "instruction time," Obioma said this information was not relayed to him.
"We were busy," Obioma said. "She got [the information] on Sunday night, and we just didn't talk about it."
He collected signatures the next day.
"I went into class thinking, 'Everything's good to go,'" Obioma said.
Obioma said he thought he could get signatures in class as long as he wasn't disrupting class.
Rachel Daw, the SGA treasurer and an agent of Obioma, texted Brown on Feb. 12, "Are people allowed to get signatures in class?"
Brown responded that they could as long as they were not disrupting class, according to evidence presented during the hearing.
Since he asked the professors before class if he could gather signatures, Obioma said he did not view himself as disrupting class.
When he received the message from Brown asking whether he collected signatures in any other classes, Obioma said, "In my head, I'm thinking, 'Did I pass my clipboard around during lecture time in any other classroom?'"
He said he interpreted the question as whether he had collected signatures during the instructional period of another class.
During the second class where he collected signatures, Obioma said he did not pass the clipboard around while the professor was lecturing.
This led him to respond, "No more to report."
SGA Judicial Court Opinion