After an eventful week in Washington D.C., members of the West Virginia University Student Government Association returned home from the Big 12 on the Hill Conference.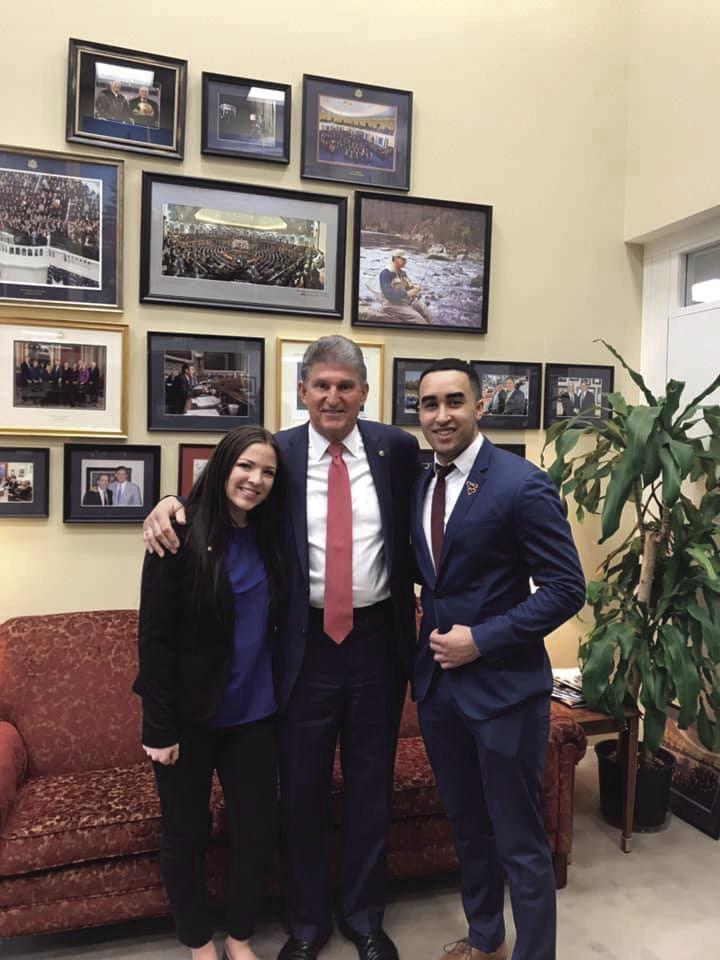 "There are two Big 12 trips every year, and one is Big 12 on the Hill, which we just got back from," SGA President Isaac Obioma said. "We go there and lobby for specific causes that we find to be important."
This year, SGA chose to discuss mental health awareness, the higher education legislation and sexual assault issues on campus.
The organization was able to present their ideas to West Virginia and other national government officials, including Sen. Joe Manchin, D-W.Va., which SGA Chief of Staff Bryan Phillips said was good experience for the group.
"It's great training to be able to interact with lawmakers and advocate for students," he said. "We met with chief of staffs, legislative directors, [members of Congress]."
Obioma said he believes visiting this conference does make a big difference and hopes to see important changes in policies be put into place.
"I think it is something that has a real impact when you bring up important issues," Obioma said. "I think our officials genuinely care and listen, and hopefully that translates later to real policies being put in place to initiate change."
Specifically, Obioma said he hopes to see more funding going toward the issues they chose to discuss at the conference.
"We are hoping to see more funding being put into mental health awareness and programs on college campuses," he said. "We are also hoping to see more money put into our Title IX offices."
Phillips said one of the things he found most beneficial for attending these meetings are creating relationships with students at other Big 12 schools and looking at how they conduct their government.
"[We are] forging partnerships with other Big 12 schools, and it's good to see what everyone else is doing and to make sure our practices are the best," he said.
Although Obioma believes big changes will come from the conference, he also believes these changes don't have to be handled strictly by SGA.
"A lot of people tend to think because they aren't involved in SGA or just aren't more aware about politics, they can't get involved in this process, but that is not true," Obioma said. "At the end of the day you simply can get in front of your elected officials, call them and email them."
Last Thursday, when SGA came back from Washington, they had a meeting to discuss constitutional changes, Phillips said.