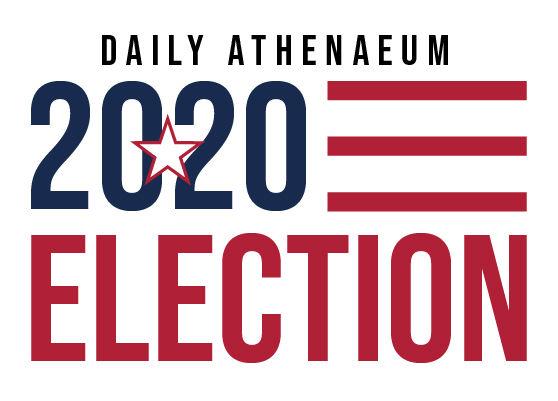 As the fall semester approaches, Ben Salango, the Democratic nominee for Governor of West Virginia, stopped by the Daily Athenaeum newsroom on July 22 to talk about returning to campus amid the coronavirus pandemic, the campaign trail and why he should be the one to lead the Mountain State.
Portions of the following interview have been edited for length and clarity.
---
Daily Athenaeum: We're sitting here in Monongalia County, which is one of the most negatively-affected counties in the state in regard to the coronavirus. It's been four months since this pandemic began. Where do you think that Gov. Justice's administration has fallen flat?
Ben Salango: To start it off, there wasn't a plan. We saw this coming from Asia and Europe. We saw it into the West Coast in America, and then slowly creeping towards us. There was no plan in place. There was no plan for unemployment, even though we knew it was going to devastate our economy. There was no plan to get additional PPE or testing, or even to keep the state lab open. So, it's really a lack of planning by the Governor that has caused the most trouble for West Virginia. 
We are, by our nature, socially distant — we only have 1.7 million people, we're kind of spread out — and that's why we started off being one of the best in the nation with regard to our COVID infection rates, but now we're one of the worst, and it's because he won't order mandatory masks, he still will not order the state lab to be open full-time. Those types of things. That's why we need a leader who will make those tough decisions and will make decisive plans and follow through on them. Not just with testing and with the economic issues and small businesses that are closing by the day, but also with regard to education.  
DA: According to the DHHR, nearly a quarter of Mon County's positive cases have come from the age group of 20-29. Most college students fall into that category. Given the problems that the county already faces, in addition to many out-of-state students coming to campus in the coming weeks, do you think that WVU's current plans are in the best interests of students and staff? 
B.S.: I think that if the University is going to have in-person classes, that it's doing the best that it can. It's making sure that there is testing for students, I know that they're working with trying to do some online as well, and trying to do the best that it can. My concern is, and the University, is Mon County is a hotspot anyway, and we haven't even brought in 25,000 kids yet. 
I think we're going to see an increase. We certainly saw an increase with the football team when they came back for practices, and I'm very concerned about it. If the University is going to have classes this fall, in-person classes, I think that the plan they're taking is a good one, but it's not going to stop the spread of COVID-19. You guys are going to have your issues. My son is coming up here in the fall; I'm very concerned, but I also want him to have an education and I want kids to be able to go to school. Not just K-12, but also I want the University to be open. But we have to have a plan in place. 
We see more of a plan in our Universities than we do in our K-12. K-12, there truly is no plan. They're just telling people to wear masks and wash your hands, and even the masks isn't mandatory. So I think the University, if we can have mandatory masks, if they truly try to promote social distancing and then they have testing for students, I think that that is a way to slow the spread, but it's not going to stop the spread. 
DA: Do you think that WVU should open on Aug. 19 as currently planned? (Note: Following the interview, WVU announced that it would be pushing back the start of the fall semester by one week, starting now on Aug. 26.)
B.S.: I think that, unlike the state, the University has been working on a plan for several months now. Virtual orientation, those types of things. Making sure that the move-in dates, not everyone is coming at the same time — so there are plans in place. Is it fail proof? Absolutely not. Will you see a spike? You will. So, I am concerned about everyone coming in at one time, but it's really going to take a lot of discipline from the students — and education from the administration to the students — about trying to stop the spread. 
I am concerned about the University opening, but I understand that if they're going to have in-person classes, that the only way to do it is to come up with a very detailed plan. They've done that, now let's see how it's implemented. I want our students to be safe. Obviously my son is going to be a student here, I want him to be safe. But the University is trying to take proactive steps, but it's not going to stop the spread. It may slow it down somewhat.
DA: Running parallel with higher education is the possibility of collegiate athletics being canceled or postponed. It's definitely important to keep student-athletes safe but, at the same time, these athletics are big revenue generators for schools. What do you make of the situation?
B.S.: It is a very fine balance. Without athletics, particularly football, you're going to see a significant economic loss for the University and the state of West Virginia. But you also don't want to put student-athletes in harm's way, you don't want to put fans in harm's way, so it's going to be a tough balance. Hopefully the University will have a plan — I have not seen yet what they plan to do with football, but I'm anxious to see it.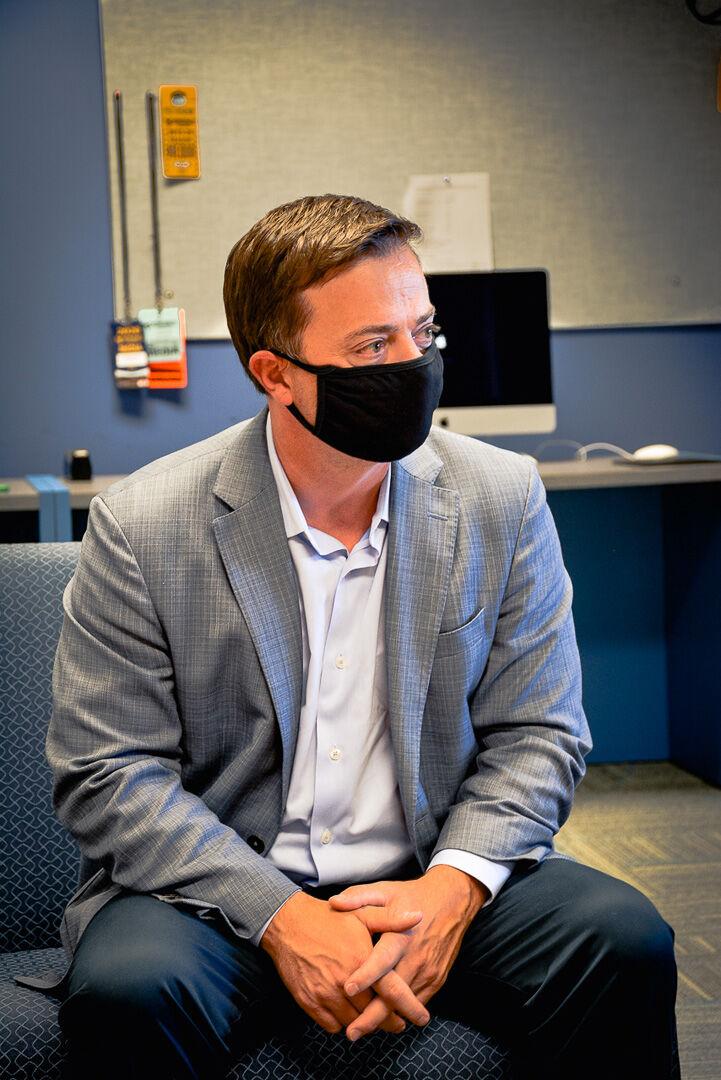 DA: According to the Bureau of Labor Statistics, West Virginia's unemployment rate for June sits at 10.4% — a number that is the lowest since the pandemic began, but still high compared to February's rate of 5.9%. In the first months of a Salango governorship, what would your goals be in regard to not only growing jobs, but retaining college students?
B.S.: We have to make it a priority to retain college students. We have to make sure that we're focusing on Morgantown — they bring in so many people. It's one of the few places where people actually come into the state, and we need to keep them here. We want them to get their degrees and stay rather than to get their degrees and leave, so we have to create opportunities here. We have to make sure that we have programs for small business development for those students who want to start small businesses when they graduate. We've got to make sure that we keep them here with incentives.
One of the things that I believe Jim Justice should have already done: instead of holding that $700 million back for future unemployment claims, we need to get that money out there now to actually keep people employed. His idea has been to reserve the money, so that we can pay out unemployment claims in the future. My idea is to get that $700 million out now and actually keep people employed, so we have a different approach: I'm more of a proactive approach, he's more of a reactive approach, and that's the difference between his administration and my administration.
DA: I want to pivot to the campaign trail. What's it been like trying to campaign amid the pandemic?
B.S.: I had the longest primary in West Virginia history, with the shortest campaign season, right? I was only able to get out for a few months, and so it's been difficult. I like going out and knocking doors and meeting people and holding events, and we haven't been able to do that. We're doing a lot of Zoom, we're doing a lot of radio and newspaper interviews, things like that, just to get our message out before we go up on TV. It's been a challenge, but we're just taking it the best we can, keeping everybody safe and making sure that we're getting our message out without actually putting people in harm's way. 
DA: Jumping from Kanawha County Commissioner to Governor of West Virginia would be a big leap. I ask: why run for Governor? Why not Congress or in the state legislature?
B.S.: I've had experience making sure that the largest county in West Virginia is not just safe during COVID-19 — I mean we've done a lot of things in Kanawha County that the state later adopted, but also with economic development, I've done things there that I can do throughout the state. So, the transition from being a commissioner in the largest county in West Virginia to the Governor is certainly a big one, but it's not something that is — I think my experience has certainly prepared me for it. 
I'm excited for the future, I'm excited to be Governor. Certainly being a county commissioner in Kanawha County, I have a lot of experience from that: developing a budget, balancing the budget, making sure that we're working with municipal government and state government and federal government. It's really given me a perspective that, when Jim Justice ran for the first time, he didn't have any governmental experience. Zero. He was a businessman. I have both.
In addition to being a business owner, I'm also a county commissioner and have been very successful not just during COVID-19, but also making sure that we balance the budget, that we're bringing new jobs, new businesses — that's something I can do all over the state of West Virginia.
DA: I think we've learned over the past four years that in elections, one of the most important things, if not the most important thing, is name recognition. While you may be known in Kanawha County, your opponent has been Governor for four years and is the richest man in the state. How do you find that balance, especially dealing with the pandemic?
B.S.: You know, it's difficult. Jim Justice is the richest man in the state and he doesn't pay his bills, he doesn't pay his taxes, so he's got a lot of extra money for his campaign. Taking him on is a big battle, but I'm prepared to do it. I mean, we cannot take four more years of Jim Justice. We've seen that he's all about self-service, and not public service. I'm excited to do it, and I'm just getting out, building my name recognition in the areas where I'm not as well known, and that's what I'll do from now until November. Hopefully, we'll be able to defeat him on Election Day.
DA: What has been the most eye-opening thing for you in talking with people around the state?
B.S.: It's amazing, no matter where you go, people are complaining about the roads, because Jim Justice, he had a $2.8 billion roads to prosperity plan. Nobody knows where the money went. It certainly didn't come to Morgantown. On the way over, we were dodging potholes just for this interview. 
People are very concerned about the infrastructure, they're very concerned about the lack of opportunity and they're concerned about the population decline. And so people all over the state of West Virginia want new leadership, and that's what got me into this race. No matter where I went, whether it was in the Northern Panhandle or the Eastern Panhandle, north central West Virginia, one thing is consistent: people want new leadership because they recognize that Jim Justice has failed West Virginia. 
DA: You recently tweeted that "West Virginia needs bold, decisive leadership." Why do you think that's you?
B.S.: The things that I've been able to accomplish as Kanawha County commissioner I can do all over the state. I'm not going to toe the middle line and be concerned about making one group unhappy or a different group unhappy, like mandatory masks for instance. Jim Justice will not order mandatory masks. He won't do it because he's worried about his far-right base being upset with him. I would've ordered mandatory masks a month ago. Instead of having an upward trend in COVID-19 cases, which we're having now, we'd be on the decline because we've seen that mandatory masks is 80% effective. We would've been able to keep people from contracting COVID-19. Jim Justice won't do it.
That's why I say we need bold leadership, not somebody that's stuck running the same old playbook we were running back in 1960. We need to make sure that we're running a new playbook, we're looking to the future, energizing our youth, giving them opportunity and keeping them here.