Chase Riggs and Jaron Bragg of the Vision ticket were elected to be the next SGA president and vice president on Wednesday night.
The Vision ticket won with 51.7% of the votes.
Chase Riggs is a member of Pi Kappa Phi and the Hugh O'Brian Youth Leadership Seminar. He is a junior political science student minoring in business administration from Bridgeport, West Virginia, and has been a part of SGA for three terms. He has held several positions, including intern for the Bureau of Finance, executive director of Athletics and chief of staff of External Affairs, according to WVU students website.
Jaron Bragg, a sophomore political science student from Shady Spring, West Virginia, is the current executive secretary of SGA. He has also served as the president and recycling chair of the Pi Kappa Phi fraternity, according to the site.
The Vision Ticket plans to promote student advocacy in SGA, enhance sustainability practices on campus and improve student safety.
Voters were allowed to vote online this year, resulting in a substantial increase in voter turnout. The number of voters increased 151% from 897 in the 2019 election to 2,671 in this year's election.
Here are the vote totals: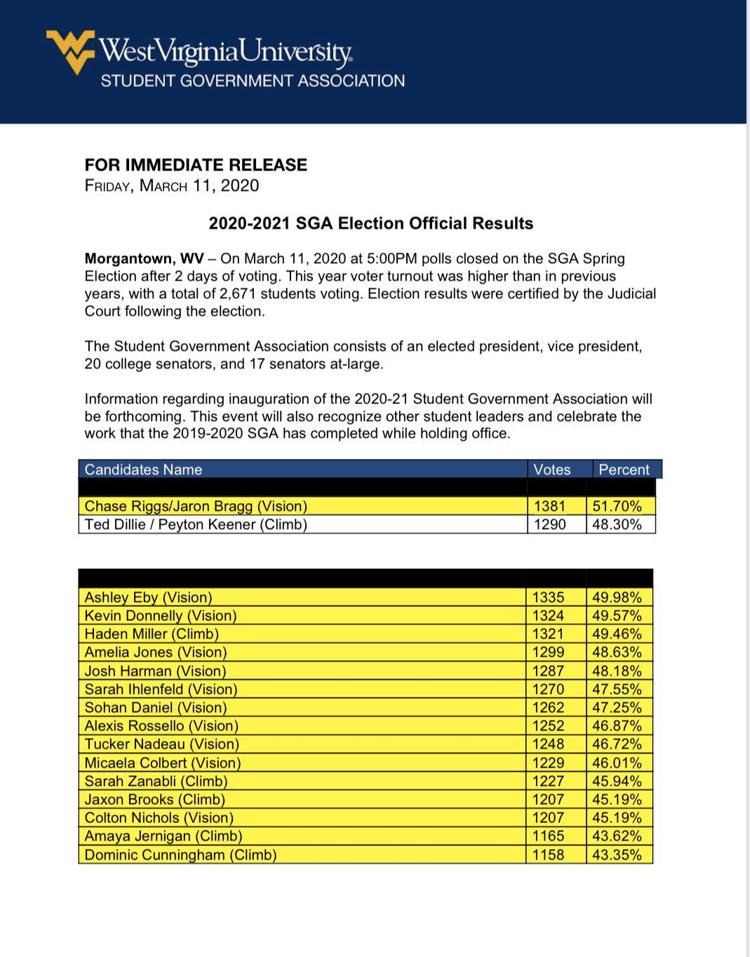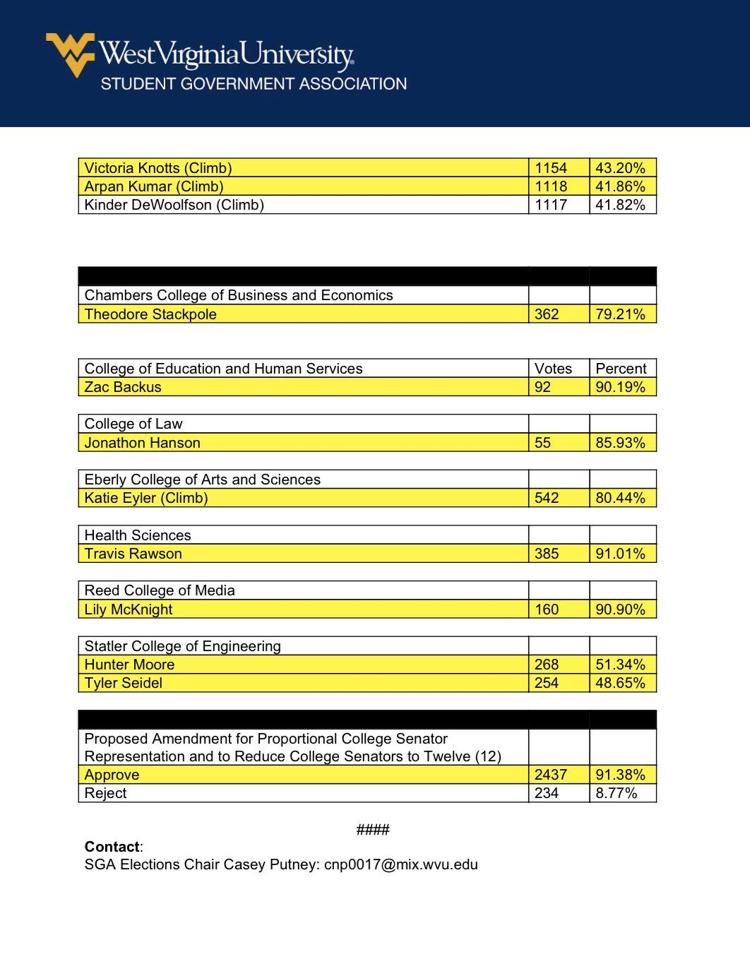 Correction: The original headline misspelled Jaron Bragg's name.