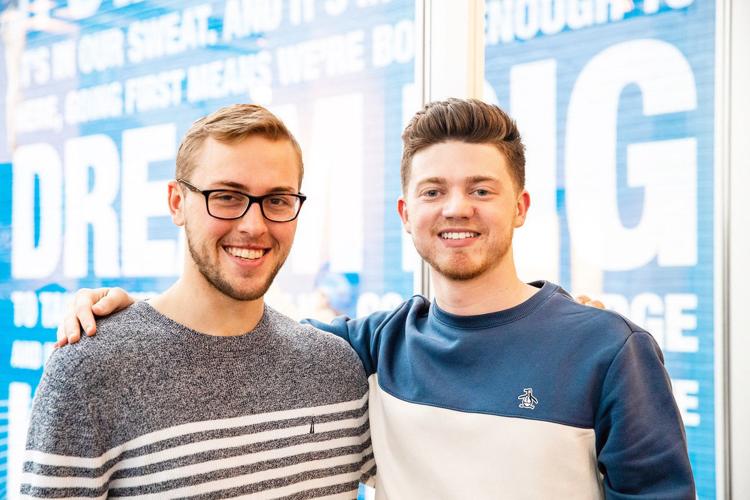 Former WVU student body vice president Madi Matheny officially inducted student body president Chase Riggs and vice president Jaron Bragg during the final Student Government Association meeting of the year conducted via Zoom. 
"Chase, you have to be one of the most intelligent, diligent and caring people I know, and 
cannot think of anyone better for the position," Matheny said. 
Riggs, a junior political science student, has been involved with SGA since his freshman year. He started as an intern for the Bureau of Finance and later became executive director of athletics and chief of staff of external affairs. 
Riggs and Bragg said they are committed to focusing on student advocacy, sustainability and safety. 
"I am extremely proud of the campaign that we ran," Riggs said. "I'm looking forward to our platform coming to fruition, and I know that each and every one of you will work hard to accomplish the goals set for yourselves. Together, I know we are going to accomplish great things." 
The election of a new president pro tempore was also held. President Pro Tempore will preside over the assembly in the event of the absence of the vice president. 
Those nominated for the position were senator Kevin Donnelly, a sophomore chemical engineering student, senator Amelia Jones, a junior English student and Haden Miller, a junior political science student. Sarah Ihlenfeld was nominated, but she rejected the nomination.
The assembly voted via secret ballot to elect senator Amelia Jones as President Pro Tempore. 
"I thank you so much and I will continue to serve you as best I can," Jones said.