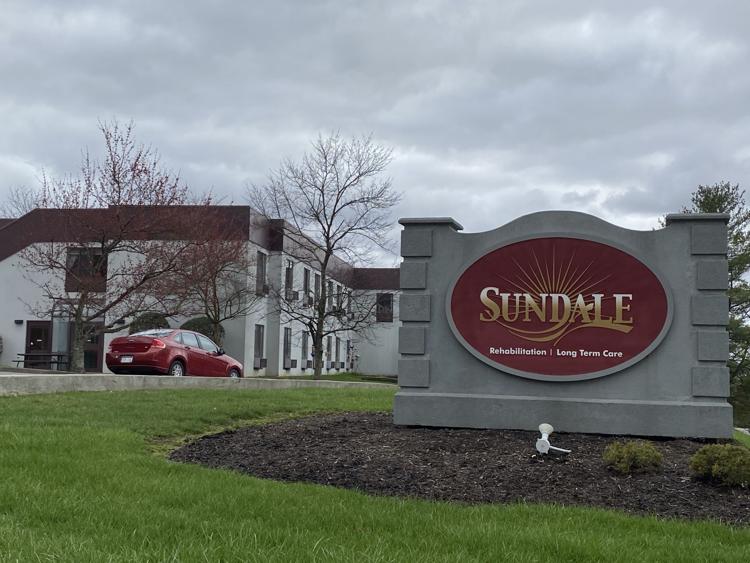 Sixteen residents in a Morgantown nursing home have tested positive for COVID-19, while 50 tests are still pending.
"Three of those residents are at Ruby Memorial Hospital, two are at Mon General Hospital and the other 11 are in isolation here at Sundale," said Michael Hicks, CEO of Sundale Rehabilitation and Long-Term Care. 
Hicks said four staff members have also tested positive for coronavirus and are currently isolating.
"Sundale is a bit of a unique facility in that we have two floors," he said. "We actually have four wings, and we have been in isolation for 12 days, so at this point we are hoping this has been contained to the east hallways."
All east hallway residents were swabbed and tested on Monday. The remaining 50 residents on the west side of the building were tested yesterday and are currently awaiting results.  
Hicks said the facility followed recommendations from the Centers for Disease Control and Protection and the Office of Health Facility Licensure and Certification in Charleston. The facility has not permitted visitation for the past 12 days.
"This was the first case of the coronavirus that was not directly related to travel outside of the state," Hicks said. "We still had people going to medical appointments and such, but this is not travel related. 
Hicks said the governor's office has been supportive. 
"The National Guard was here, that is a testing unit that was sent here specifically to test residents and staff," Hicks said. "We have also had support from the medical community, West Virginia University Medicine, WVU Family Medicine and Mon General Hospital, they have all donated testing swabs in order to make this happen."
Hicks said the Charleston Health Command Center also sent supplies such as masks and other protective equipment. 
"Dr. Lee Smith, who is the director of the Mon County Health Department has coordinated quite a few of these things, and, of course, our medical director, Dr. Carl Shrader," Hicks said. 
Sundale is currently taking all precautions necessary, as they are isolating the residents and concentrating them on one wing of the facility to better use their personal protective equipment.
"It is heartwarming, if that's the proper term to use, to have the support of the entire community," Hicks said. "All of our staff members that have tested negative are here helping us. I can't thank everyone enough. With everyone's help and a little bit of prayers and blessings, hopefully we can be a model for other facilities as this virus continues on."