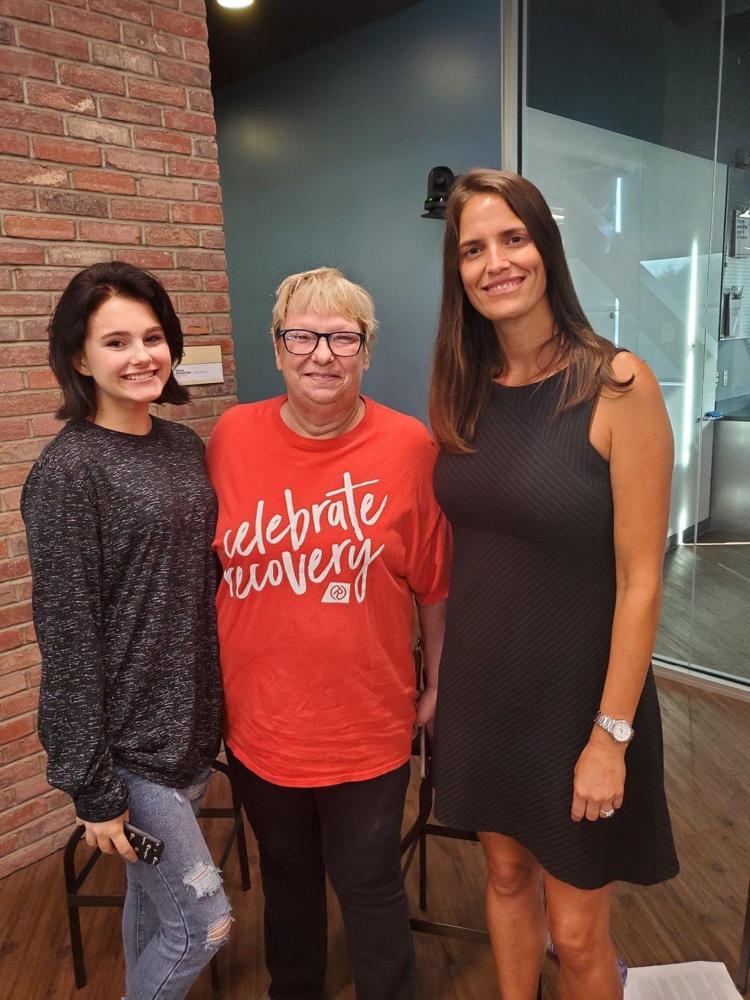 Three women spoke to a room full of students about the troubles previously incarcerated women experienced at a "Women Beyond Bars" panel discussion on Wednesday at the Media Innovation Center.
Those speaking included Lida Shepherd, who pushes for reform to the justice and works for the American Friends Service Committee, Judy Utley, a previously incarcerated woman and Judy's granddaughter, Lexi Utley.
"You get one pad per day, [and] if you want tampons, you have to buy them," Judy Utley said. "They're not given to you, and you get one roll of toilet paper for four people, period. You're forced to live like animals, and it's inhumane."
Judy Utley also said inmates are given one big bottle of soap for everyone to use in a general shower.
"You have four people in a two-person cell," she said. "Two on bunks, two on the floor."
While Judy Utley's sentence was spent in a Detroit prison, Shepherd said her story was like many in West Virginia.
"I know a young woman," Shepherd said. "She goes to Marshall now [and] talked about having her dad incarcerated. It almost was worse to see him because it just opened all that up, then she had to just say goodbye to him."
Troubles continue for many formerly incarcerated women, even after they leave prison.
"Once you've been caught up in the system, it does not like to let you go," Shepherd said.
However, Shepherd's group is still pushing for legislative reform to help former convicts. This legislative season they're pushing bills to:
Reduce minimum sentences
Reform the bail system
Address racial disparities
"Most of my crimes were little crimes," Utley said. "They were done in the early '90s. I wrote a bad check in 2017 [and] it landed me in home incarceration for 2 1/2 years. I wore a bracelet for 2 1/2 years for an $80 check."