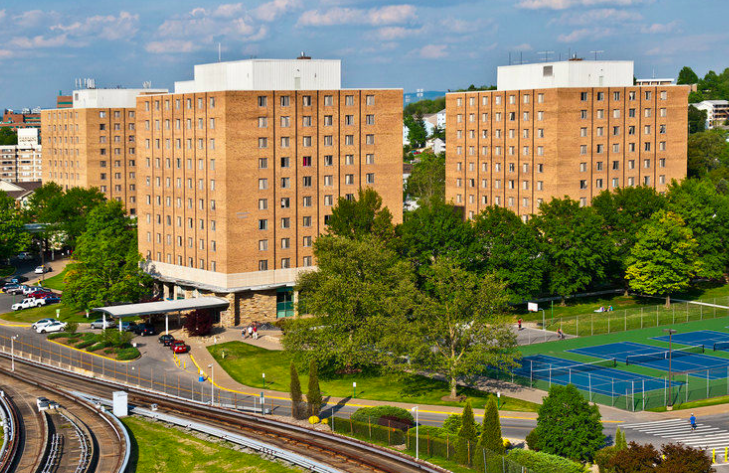 The COVID-19 pandemic has officially reached WVU's campus.
The University was notified on Sunday that a resident of the Towers dormitory complex located on the Evansdale campus had contracted the virus, according to a press release. The individual has been placed into isolation. 
According to the release, effective immediately, the University is taking the following precautions:
Residents in the Evansdale Residential Complex also must remain in self-quarantine until they are tested for COVID-19 and the test results are known.
All residents, as well employees who have been working in the Evansdale Residential Complex, will begin being tested tomorrow morning, Monday, April 13.
The Evansdale Café, as well as all community restrooms and gathering areas in the Evansdale Residential Complex, have gone through or are undergoing a deep cleaning beginning this afternoon.
In addition, a care package with a mask, gloves and cleaning supplies will be delivered to each resident's room later this evening. Meals deliveries also will be arranged for residents beginning tomorrow, Monday, April 13.
Students who could not move out of their residence halls once student housing was shut down were allowed to stay, according to the University. The Office of Student Life made preparations to house a limited number of students.
In addition, the Monongalia County Health Department and WVU were notified Wednesday that more than a dozen WVU students had tested positive for novel coronavirus COVID-19.
According to a University email, although investigations and contact tracing were ongoing, it was believed the students returned to private, off-campus residences upon returning to Morgantown.