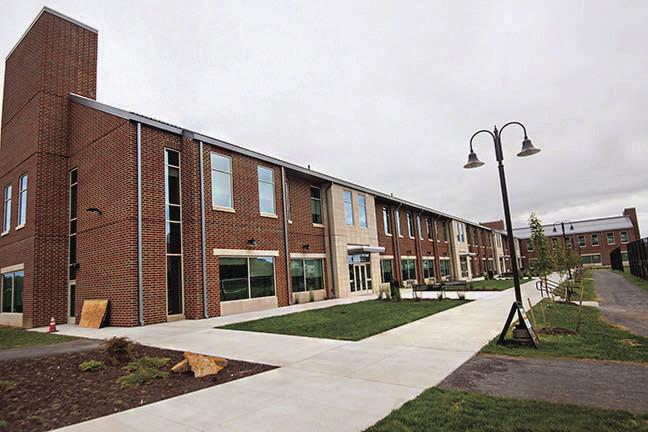 The Carruth Center is going remote to offer mental health and well-being services to students.
"It's normal to feel anxious and stressed during an international health crisis," said T. Anne Hawkins, Clinical Director at the Carruth Center. "Some students might find themselves withdrawing from friends or activities, which is kind of required for social distancing, and others may feel overly anxious about their health, their course work and almost everything."
The Carruth Center closed its physical offices on Tuesday. It will continue offering all of its services remotely. Hawkins said the center will be reaching out to students currently involved in counseling and will be offering counseling to non-patients and continuing emergency assistance. 
The center will also begin offering intervention and telehealth communications to students still living in-state. For students located in other states, the center is able to connect them with other online programs or services in their area. In addition, students living outside of West Virginia will still be able to receive some online resources, due to a partnership between the Carruth Center, WVU Online and Morneau Shepell. 
Students are also encouraged to take steps to care for their own mental health.
"If we aren't careful, [social distancing] can feel isolating and even depressing," Hawkins said. "Staying connected with friends and family who get you is critical. 
She said the Carruth Center recommends creating a routine, staying connected virtually, learning something new, taking online courses and staying active. 
"Exercise and especially getting outside can help decrease stress hormones," she said. 
Hawkins said while distancing may seem scary, it can also be a valuable experience.
"Ironically, I think that social distancing and self-quarantining has created a pause in our lives that can provide a space for us to think about our values, goals and the choices that are ahead," Hawkins said. "We can hoard supplies and buy all the toilet paper and hand sanitizer and disregard the social distancing mandates, or we can pause and consider what our neighbors, friends and family may need to make it through the next few weeks."