After two years as chief of the West Virginia University Police Department, William "W.P." Chedester is stepping down.
Chedester, who has served as the department's chief of police since 2018, cited health reasons as the reason for his departure from the role.
"After careful consideration in consultation with my family, health care providers and WVU colleagues, I have made the difficult decision to step down from my position as University Police chief," Chedester said in a statement. 
"It truly has been a privilege to lead the University Police team these past two years, and I look forward to continuing to protect and serve our campus community in my new role while focusing on my health at the same time."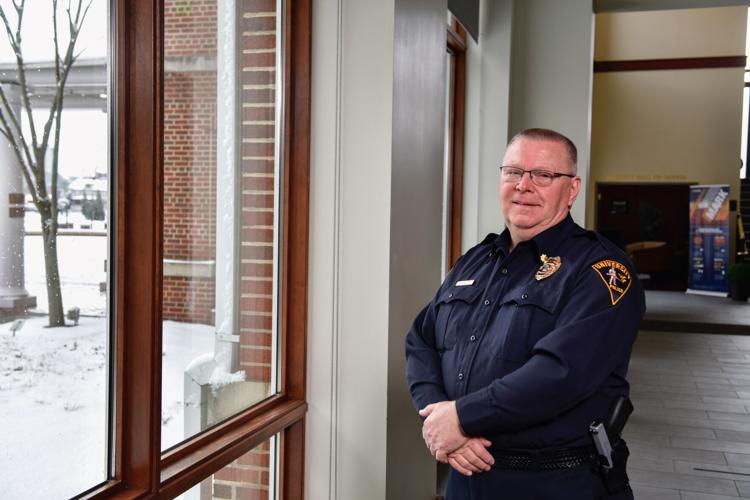 Chedester joined the department in 2002, serving in a variety of roles before being elevated to chief following the retirement of Bob Roberts. Chedester will continue working as a lieutenant with the department.
Phil Scott, who currently serves as the department's deputy chief, will lead the department on an interim basis. 
Scott, who joined the WVU Police Department in 2011, previously worked with the Morgantown Police Department. He spent six of those years as the chief of police.
"Obviously I'm not going to turn the department on its ear or anything," Scott told the Daily Athenaeum in a phone interview. "We have a good department, good people. We've got a good foundation there, so there's not going to be any radical changes of any sort.
"There's always room to improve, and if we see an opportunity, I'm not going to hold back from doing that just because I'm the interim. If something needs done, we'll do it."
The University plans to conduct a national search for a permanent replacement. Scott told The DA that he has not been involved in any discussions regarding a timeframe for hiring the new chief.