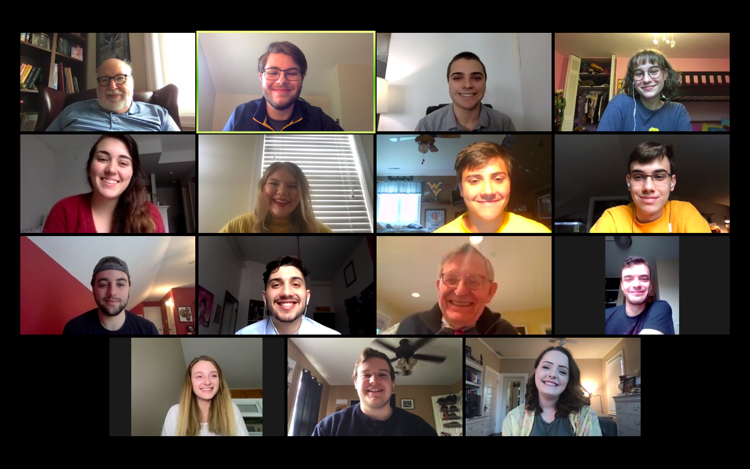 West Virginia University President E. Gordon Gee spoke to the Daily Athenaeum on Friday over video conference, discussing various concerns related to COVID-19 and the University's current plans on operating once students return to campus in the fall.
---
Fall activities
Decisions about whether WVU will hold fall semester activities including FallFest, Welcome Week and football games are still being made.
"I would see us having a hard time having a significant gathering of that size unless we had some way to socially distance," Gee said. "We are looking at every possible configuration."
Gee said if the University is unable to hold large events during the fall semester, it is important for faculty and students to find ways to continue fostering a sense of community.
On-campus safety precautions and move-in procedure 
Gee said while precautions have not officially been set-in place, possible procedures including reduced class sizes and requiring students to wear masks are being discussed.
"If we came back and did business as usual, and we had an outbreak that just was absolutely devastating to us we would have to lock down again," Gee said. "We have to modify our behavior here until we get our arms around this thing."
WVU is working on plans to conduct residence hall move-in similar to how move-out is being done.
Gee said it is likely a staggered move-in schedule will be created, so some students will be moving-in early and others will be moving in later.
He said in order to protect students living in the residence halls, it is possible specific floors will be set aside to be used for quarantine to help prevent the spread of the novel coronavirus.
While precautions can be enforced on campus, Gee said it is up to students to be responsible outside the University to prevent the spread of the virus. 
"I'm not saying that students shouldn't have parties, I'm saying be responsible with those parties," Gee said. "I think we need to get students who are mature and responsible to start setting the guidelines."
Enrollment rates 
WVU enrollment rates have decreased, but Gee said it is not as large a drop as other Universities have seen. 
"Our numbers are still strong, but we are down somewhat," Gee said. "I don't anticipate the 20%-25% drop that a lot of institutions are seeing."
He said one of the areas of enrollment that will have a significant drop-off is in international students as many of them have returned home.
Gee said one of the main impacts on enrollment rates will be that WVU is unable to provide the same on-campus culture it has in the past through holding the activities and events it typically would.
Despite being unable to hold tours and on-campus events such as Decide WVU Day, Gee said holding these programs virtually has been successful.
"We had a virtual day at the University in which we actually had more people come to that than came to the regular one," Gee said.