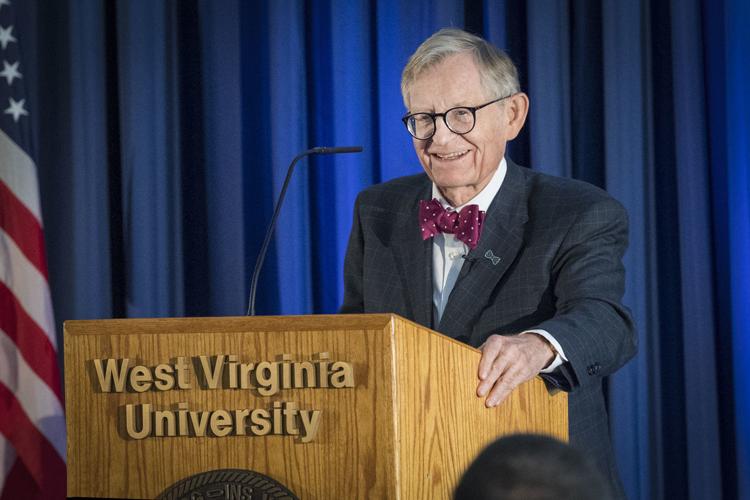 WVU President E. Gordon Gee spoke about the future of the University, transforming higher education and helping every student at WVU thrive during his annual State of the University address on Monday.
Gee said he plans to approach the future one day at a time, one step at a time and one hard decision at a time and that using wisdom from the past can serve as a guidepost for the future.
"Our climbing retention rate at this institution shows that the living and learning experience at our University is engaging and nurturing students, " Gee said. "We must reject the relentless pursuit of money and prestige."
He added that the University cannot chase rankings that it knows are deeply flawed, especially at the expense of educational excellence.
Gee also explained how the University can transform higher education and stressed the need for younger faculty and staff members, as well as administrators.
"The younger people bring fresh perspectives to the table, and in the noble task of diversifying our institutions, we should seek wide generational diversity," Gee said.
Gee said the University must continue to help better each student's well-being by improving health and wellness programs at the University and ended his address by presenting the University's purpose of excellence.
"Purpose has been our polar star, guiding us upward over the past five years, ever closer to the pinnacle of success," Gee said. "While elite academic institutions are focused on cutting-edge research, land grant universities can give the country what it needs right now."