With the sale of the WVU Morgantown dairy cow herd, its rich history of genetics that span over 100 years will leave alongside them.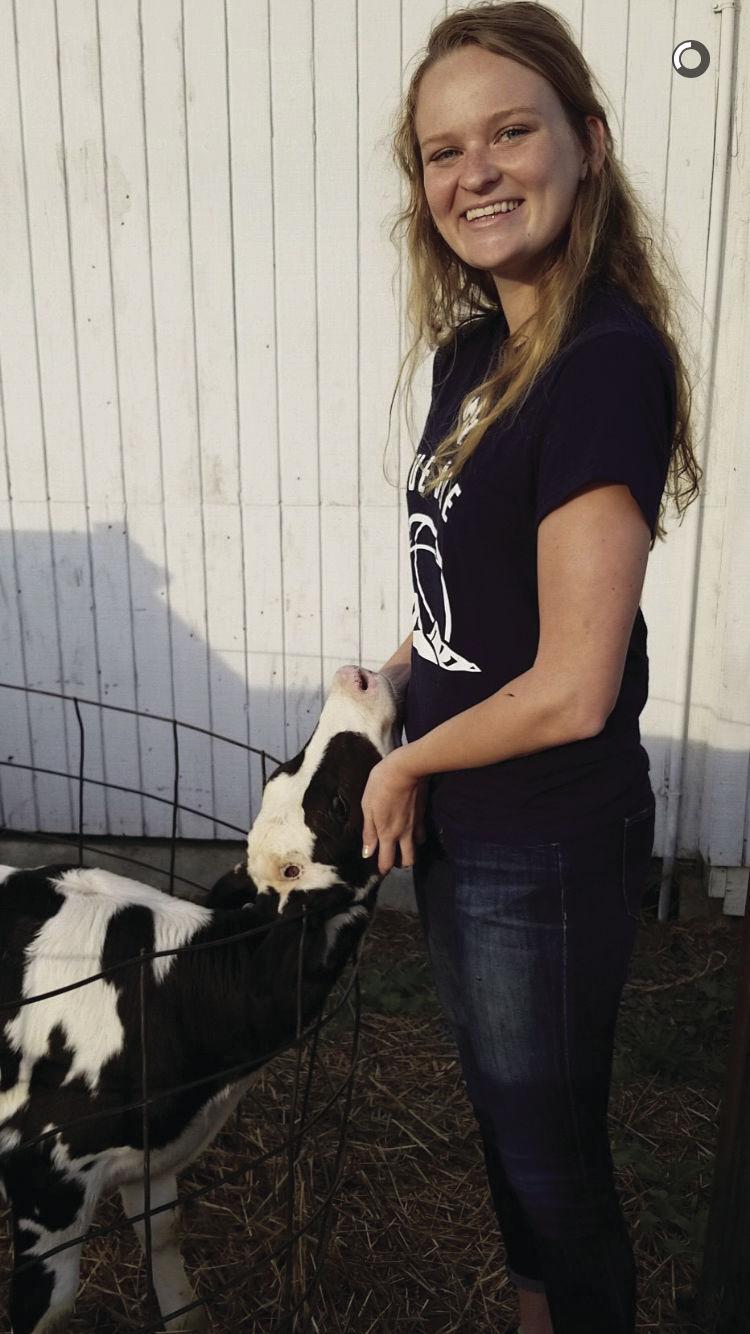 "In class, one of the first things they told us was that WVU has the oldest dairy herd of any college in the nation, which are our Ayrshires," said Bailey McKemy, a senior animal and nutritional sciences student at WVU. "They were gifted to us from the Reymann family."
Lawrence Reymann started the Hill Top Farm in Wheeling, West Virginia, in 1897, which was nationally recognized by the Journal of Dairy Science as being one of the most outstanding Ayrshire herds of the 20th century, according to the Dairy Science Club's history provided on its website.
To prevent the threat of Bang's Disease, Lawrence also established another farm in Wardensville, West Virginia, called Cacapon Farms. When Lawrence passed in 1911, his brother Paul Reymann took over management of Hill Top Farm and a couple years later, in 1917, he gifted Cacapon Farms and the Ayrshire herd to the WVU Agricultural Experiment Station.
"The history is pretty impressive and to think that we are just going to take those cows and sell them off to wherever is disappointing," McKemy said. "We are ending that entire accomplishment right here."
McKemy, like many other students who have been introduced to the program through WVU, had no prior dairy experience.
"I am sad for the future generation of students, because they are absolutely missing out on opportunities that I was lucky to get," McKemy said. "I think what needs to happen on that farm is improvement of facilities. I will absolutely say that it has not been well maintained and their facilities are not up to par, but that is on us."
McKemy said one conversation that has been going around is that the University will buy calves every season for students to raise up to heifers and will be sold before they begin producing.
"That not a solution for me," McKemy said. "Does it keep the courses? Yes, it does, but for one, there's not the same pride in that over 100-year-old lineage of the herd that was gifted to us - we are not maintaining that. And two, we are just raising it to sell for the University."
Michael Miller, a member of the Dairy Science Club and an animal and nutritional sciences student, also argued that selling the dairy cows was disappointing.
"The selling of the dairy cows doesn't directly impact the Dairy Science Club, but it does affect a lot of the members because some of them work at the dairy farm," Miller said.
For Miller, the high cost of the dairy cow herd was hard to swallow.
"I honestly think that it was a little hard to believe that 40 cows managed to cost $250,000 a year," Miller said. "I understand that the University may pay more for things due to certain contracts, but that would still be between $8,000 to $10,000 per cow."
Cody Martin, also a member of the Dairy Science club, discussed the historical value of the herd.
"I feel like the breed was of a lot of importance in this case and I think the University should have based their decision off of more than just money," Martin said. "Especially considering the Ayrshire herd,"
Martin also believes that this will change how future students will engage with the program.
"I think it will just completely change the feel of the courses," Martin said. "One of the requirements for a course I took was milking the cows twice during the semester, which was so interesting, and it is totally different from just reading about it."
The dairy cows cost WVU around $250,000 per year, while the generated revenue is about $100,000. Therefore, the University was losing around $100,000, according to Ken Blemings, interim dean of the Davis College of Agriculture, Natural Resources and Design.
"There is certainly a lot of heritage to the program," Blemings said. "I know a lot of community members are certainly sad to see the cows go. The money we are saving will be reinvested back into the college for teaching and research programs."