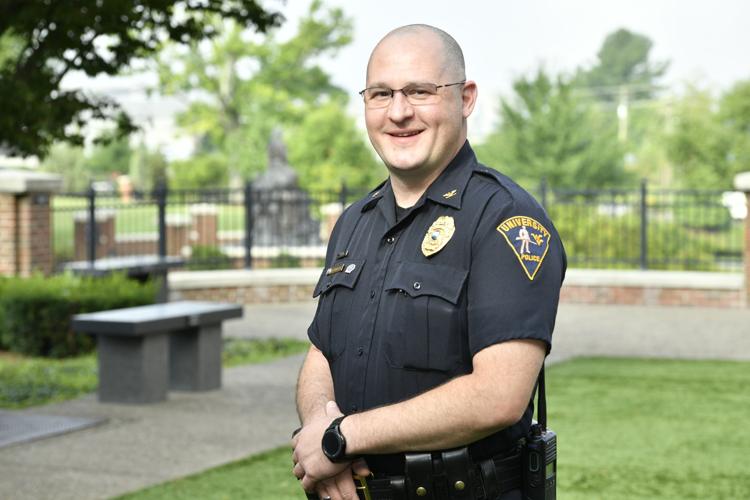 West Virginia University Police Chief W.P. Chedester has apologized for displaying a Blue Lives Matter flag in his office while participating in a WVU Campus Conversation event earlier in the day.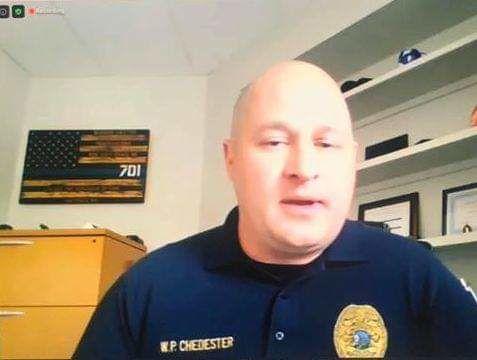 "For me personally, it has always represented a way to honor the commitment I made as a first responder to protect our community," Chedester wrote in a statement released Wednesday.
"I understand now that it represents something else to many others; something that I now know was traumatic to some of our community tuning in for our Conversation. I sincerely did not have any intent to suggest that police lives matter more than Black lives nor was I intentionally trying to cause any harm or offense."
Chedester says he will remove the flag.
"I apologize for how this has damaged the trust I have worked to build with the community," Chedester wrote. "I am committed to rebuilding that trust beginning today. I am taking the flag down from my office wall."
An American flag with a blue line running horizontally across the length of the flag, it has been adopted as a symbol of the Blue Lives Matter movement.
The movement, which was formed in response to the Black Lives Matter movement following the death of two New York City police officers, has come under scrutiny in recent years due to its role in cases of police brutality.
In a tweet, WVU said that community feedback led to the apology.
During our Campus Conversation today, UPD Chief W.P. Chedester had an American flag with a blue stripe on display.After hearing feedback from our community, he realizes the hurt he has caused and has removed the flag.A letter from Chief Chedester: https://t.co/Lvel4bsPih

— WVU Mountaineers (@WestVirginiaU) June 10, 2020